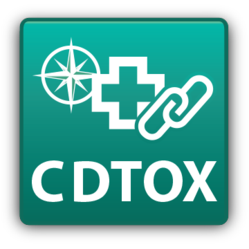 I am happy we could speed up backlink audits by a magnitude of 500% at least for our clients and improve accuracy of our Link Detox risk metric and provide a whole method and tool for going after strong and healthy links, the real Penguin Cure.
Vienna, Austria (PRWEB) July 10, 2013
Competitive Link Detox (CDTOX) enables to analyze up to 10 competing websites to see the total average Link Detox risk along with the top 5 and top 3 averages of competitors in a visual format, to instantly see how the websites backlink profile compare. The wrong links can be a dangerous risk today, so Competitive Link Detox allows finding the "Strong Healthy Links of competitors" at the push of one button. This allows to follow their SEO strategies and yet practicing safer SEO.
Other powerful new features added to Link Detox (DTOX) are:
Link Detox Screener™ - a feature that allows the user to visually review backlink in a quick fashion and to efficiently tag particular backlinks for removal, disavow or follow up.
The new Tagging feature enables the user to organize links quickly by use of textual tags.
CEMPER.COM has developed a unique way how to figure out the overall health of site's backlink profile by calculating the Link Detox risk metric.
Link Detox Risk metric evaluates each individual link based on specific Link Detox rules detected. In the next step the overall Risk Rating is applied considering all bad link signals found. The overall Risk Rating starts from Deadly Risk which represents the most toxic link profile through Medium Risk up to Low Risk rating. Even if the website has received overall Low Risk rating, the webmaster should still verify all high risk links in his backlink profile.
The Link Detox Risk metric feature helps to manage the risk of links and immediately see which links are at a very high risk. It says which links need to be deleted or disavowed and finally may help to recover the site or to avoid future Google Penalties or help cure existing penalties.
With this release, CEMPER.COM also added two new Link Detox rules to the product to further improve the Link Detox risk analysis.
Company Information profile
Link Research Tools is a big data platform that helps advertising agencies and brands rank better in Google. Understand and outperform your competition.
Link Detox is a big data platform for managing and mitigating risks from SEO and Links, in particular Google Penguin updates.
CEMPER.COM currently offers four different Link Detox Pro plans for its Link Detox customers and four different Link Research Tool Plans for its full-suite customers.
CEMPER.COM is a software company specializing in SaaS software to help with Search Engine Optimization, Link Building, Competitive Analysis. It also offers a full certification program for Certified LRT Professionals and Agencies. Founded in 2003, the company that originally provided SEO consulting and Link Building before switching to the software business is based in Vienna, Austria, Europe.
CEMPER.COM serves over 1800 international brands and agencies from small to big in 214 countries. Some major markets CEMPER.COM is dominant with its offerings include the US, UK, Australia and European countries.
Contact:
CEMPER.COM, Christoph C. Cemper
tel: US: (800) 606 976
tel intl: +43 1 236 63 85
christoph(at)cemper(dot)com
http://www.linkresearchtools.com, http://www.linkdetox.com