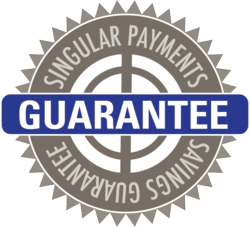 Reduce costs, improve cash flows, eliminate paper invoices, shorten billing cycles and enhance collections.
St. Augustine, FL (PRWEB) July 09, 2013
Singular Payments and Beaver Creek Software announced today they have entered into an exclusive agreement through which the companies will be developing a fully integrated payment processing solution within The THERAPIST™, Beaver Creek's professional medical practice management and billing software program for physicians and therapists.
The strategic partnership between the two firms will enable Beaver Creek clients to seamlessly and cost-effectively process credit cards, debit cards, and traditional ACH payments through its Therapist software, eliminating the need for an external hardware device or software application. In addition to providing the merchant accounts and powering the payments solution, Singular Payments will be offering participating practitioners the savings and simplicity medical professionals have come to expect from its innovative and unique 'One Flat Rate' program. Beaver Creek customers will also be able to take advantage of Singular's industry exclusive Savings Guarantee, which states very simply that the savings promised through the Flat Rate program will be realized, or it will make up the difference!
The THERAPIST is optimized for practitioners of ongoing therapies in the fields of mental health, physical therapy, chiropractic, and other specialties. There are currently two versions available, both for the Windows® operating systems: The THERAPIST Pro and The THERAPIST EZ. It is expected that the fully integrated payment module, combined with the One Flat Rate Pricing strategy, will enable offices using the Therapist to streamline the payment acceptance process and significantly enhance the overall value and usability of the software.
"Beaver Creek Software is happy to be working with Singular Payments to add payment acceptance into our flagship product, The THERAPIST Pro. We expect a tremendous response from our customers," stated Peter Gysegem, president and CEO of Beaver Creek Software. "Users of The THERAPIST will be able to process their client's credit card and other electronic payments directly - saving time and money. The folks at Singular Payments have been very professional and I anticipate a long and rewarding relationship."
Commenting on the announcement, Vaden Landers, chairman and managing partner of Singular Payments said, "This new partnership further demonstrates our commitment to the medical professional vertical." He added, "It is our mission to partner with forward thinking practice management software providers such as Beaver Creek who see value in providing technology that will allow their clients to reduce costs, improve cash flows, eliminate paper invoices, shorten billing cycles and enhance collections."
For more information, please contact Vaden Landers at Singular Payments at 877-829-2170, x. 7008, via email vlanders(at)singularpayments(dot)com, or visit the Singular Payments website at http://www.SingularPayments.com
About Singular Payments
Singular Payments is a leading provider of electronic payment solutions within the Dental, Veterinary, Optometry, Medical, Specialty Retail, Utility & other Electronic Bill Pay verticals. Singular Payments currently processes nearly $1 billion in annual sales for businesses owners all across the country. The company prides itself on being one of the most highly recommended and endorsed merchant services providers in the industry today.
About Beaver Creek Software
Beaver Creek Software was founded in Corvallis, Oregon in June of 1988 by Peter Gysegem, now president and CEO of the company. Originally named Yarrow Data Systems, the company changed its name to Beaver Creek Software Corp. in 1996. The first version of The THERAPIST was released as a DOS program in 1989 and version 1.0 for the Windows operating system came out in 2001. The THERAPIST Pro 3.0 with a modern interface and many new capabilities is due out this year.