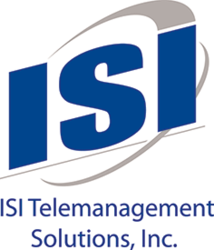 The Worldwide Partner Conference is the premier event to touch base with all the power players in the Microsoft world.
Schaumburg, IL (PRWEB) July 08, 2013
WPC is a global gathering of Microsoft partners, providing a roadmap of inspiration to activate and drive joint business. While at the show, partners will be immersed in a breadth of devices and services that empower business, will experience various opportunities for business conversations, and will hear other partner and customer success stories.
WPC offers a huge opportunity for ISI to interact, collaborate, and learn from other attendees. With an emphasis on devices, mobility, data, cloud, and enterprise social collaboration, WPC is the perfect place to strategize and discuss ISI and Verba's recently certified Lync 2013 call, video, and instant message reporting and recording solutions. ISI will also discuss Infortel® CRM Infuze, a solution that easily integrates call & video reporting and recording with Microsoft Dynamics CRM.
"The Worldwide Partner Conference is the premier event to touch base with all the power players in the Microsoft world," said Mitchell Weiss, Director of Unified Communications Products at ISI Telemanagement Solutions, Inc. "In the past year alone, we've launched a number of solutions that are game changers for Lync and Dynamics CRM. Even with our new releases, we realize that we can gain a lot from strategy and collaboration."
Attending WPC will be very beneficial to ISI, as the telecom management company continues to evolve their products to match Microsoft's rapid growth. The keynote speakers for the show include some of Microsoft's top leaders – Steve Ballmer, Kevin Turner, and Jon Roskill. Their addresses will touch on the current state of key market areas, such as Cloud, Big Data, Devices and Mobility, and Enterprise Social, all of which fall in line with ISI's current initiatives for telecom management, mobility, and integration.
For more information, visit ISI at: http://www.isi-info.com.
ISI's Solutions Portfolio brings together time-proven technologies to report and record on your voice and video communications, including wireless and landline Call Accounting & Reporting, Telecom Audit & Optimization, Call & Video Call Recording, Invoice & Inventory Management, and Wireless Management. ISI's facilities, processes, and data security comply with ISO 9001:2008, SSAE 16, HIPAA, Safe Harbor and other important standards.