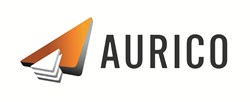 Arlington Heights, IL (PRWEB) July 24, 2013
Aurico Reports, Inc. (Aurico) announced the acquisition of Gerald Gold & Associates, a national background screening firm located in Schaumburg, IL. Aurico will manage the newly acquired customers from their corporate office located in Arlington Heights, IL.
President of Gerald Gold & Associates, Jerry Gold said "After 34 years in the background screening business and building a strong reputation based on quality and service, we are proud to transition our client base to an organization like Aurico, known in the industry for having excellent service, quality and technology. We feel very good knowing we are leaving our clients in capable hands."
Ben Goldberg, President of Aurico said "Aurico is excited about the acquisition. We anticipate our WebACE™ technology platform coupled with our commitment to report quality and service philosophy will provide our newly acquired clients maximized value. We believe this is an outstanding addition to our family of clients."
About Aurico
Aurico Reports, Inc. (Aurico) is an NAPBS accredited and ISO 9001:2008 certified background screening and drug testing company. With over 22 years of experience, Aurico provides clients with high quality screening, compliance tools, paperless solutions and is nationally recognized on HRO Today's Baker's Dozen Customer Satisfaction list of top screening providers. More information about Aurico can be found at http://www.aurico.com.