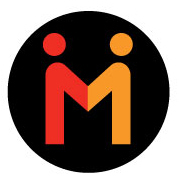 We believe Modria's rare combination of deep dispute resolution expertise and proven technology positions them for both short and long-term success.
SAN JOSE (PRWEB) July 09, 2013
Modria today announced it has closed a $5 million dollar Series A investment round led by Foundry Group. As part of Modria's expansion, J. Scott Carr has joined Modria as president and CEO. The Modria platform is the leading online dispute resolution system in the world, enabling businesses and government agencies of any size to resolve customer problems swiftly and fairly. Its proven, scalable cloud-based technology brings all parties involved in a dispute to the table quickly and efficiently, enabling them to arrive at an equitable solution that reduces cost and increases customer brand loyalty.
Colin Rule, co-founder of Modria, wrote the seminal book on online dispute resolution for business (Online Dispute Resolution for Business, published in 2003). He and the core Modria team built the only resolution system to operate at scale, resolving 60 million eBay and PayPal cases a year. In 2011, Rule spun-out of eBay to start Modria, building the next generation resolution platform to address customer issues for business and governments of all sizes. The creator of online dispute resolution, Ethan Katsh, serves as the Chair of Modria's Board of Advisors.
"Companies like eBay have long known the importance of converting disputes into fair and swift outcomes as a means of growing their business. Now, businesses in other sectors, from insurance companies to healthcare and government agencies, are climbing on board," said Colin Rule, COO and Chairman of the Board of Modria. "Foundry's investment in Modria is further evidence of how important this space is. Bringing Scott Carr, a proven executive with a solid track record growing web companies, on board as our CEO ensures that we will grow the company quickly, responsibly and with extreme customer focus."
Foundry joins an impressive roster of leading angel investors in supporting Modria's growth, including Kapor Capital (Mitch Kapor), EDVenture Holdings (Esther Dyson), and Dan Ciporin (former Chairman and CEO of Shopping.com), as well as institutional investors Battery Ventures and Advanced Technology Ventures.
"With the explosion of online activities, people are transacting at a rate never before seen," said Jason Mendelson, Co-Founder and Managing Director at Foundry Group. "This obviously includes ecommerce, but also includes everyday tasks like paying bills online, reviewing property assessments, filing insurance claims, and other things that used to be non-digital activities. It is inevitable that all of these new transactions will generate an enormous amount of disputes that need to be resolved. We believe Modria's rare combination of deep dispute resolution expertise and proven technology positions them for both short and long-term success."
Along with the capital infusion, Modria has added Scott Carr to the executive team as CEO. Carr spent the last 15 years leading businesses where trust and transparency were key ingredients of the product value proposition. Carr was president and CEO of YottaMark, a leader in product traceability and supply chain analytics, and EVP of marketing and business development at Digimarc, a leader in content security and identification technologies.
"Complaints and disputes are a fact of life in the networked economy, from online marketplaces to online banking," said Scott Carr, president and CEO. "They happen hundreds of millions of times a year. What has been missing is a solution that delivers fair resolutions for all these disputes. The Modria platform solves this problem with a scalable, transparent system that provides appropriate resolution processes for every kind of dispute, leveraging software-only and human-powered processes as needed. It's the first step toward a future in which companies and customers around the world settle their disputes amicably outside the overburdened court system."
The Modria platform is based on more than a decade of research in online conflict resolution. It combines deep knowledge of legal processes with a scalable and reliable toolset in the cloud. Modria flags and diagnoses customer issues quickly and drives effective negotiation, mediation and arbitration before complaints can disrupt a business and bubble up in social media. Its underlying methodology has been used to successfully settle more than 400 million customer issues.
The Modria platform can handle any caseload, big or small, anywhere and anytime. It is in use today, supporting government and commercial caseloads in the US, Canada, and Europe. The Modria Diagnosis module collects and organizes all the relevant information about the issue and suggests possible solutions. The Negotiation module distills points of contention and enables the parties to discuss the matter directly and on the record.
If the parties are unable to resolve the issue through negotiation, the Mediation module provides an impartial third party to help clarify issues and brainstorm options. If no mutual agreement can be reached, the Arbitration module lets the parties select a decision maker who examines the facts and renders a decision. Throughout the entire process, users can engage in transparent, secure discussions and submit rich assets such as documents and videos supporting their arguments.
About Modria:
Founded in 2011, Modria's team of technologists, and legal and dispute resolution experts are building the dispute resolution platform for the Internet, providing businesses and government agencies of any size with a scalable and transparent cloud-based platform to diagnose and resolve disputes of all sizes. Modria's experts created the technology used by eBay and PayPal that has solved hundreds of millions of cases. The company is privately held and based in San Jose, CA. Find more information at http://www.modria.com or email info(at)modria(dot)com.
CONTACT: Scott Carr, scott(at)modria(dot)com, 408.295.5003