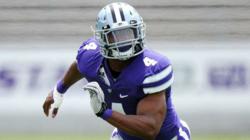 Baltimore, Maryland (PRWEB) July 08, 2013
With all the changes the Baltimore Ravens have made to their roster after their Super Bowl win, their rookies will be key to their success in the upcoming season. The Ravens picked ten players in the 2013 NFL Draft, and almost all of them will make the final roster. While the later round picks made struggle to find a spot on the roster, the early-round players will have sizeable roles in 2013. The following are some of the rookies that are expected to have the biggest impact on the season:
Arthur Brown – Brown was selected by the Ravens in the second round of the draft. Brown played outside linebacker at Kansas State, and will move to the inside for the Ravens. His athleticism, versatility, and aggressiveness will figure him a starting spot on the field. If he can overcome the adjustment from college to the NFL, he may even be up for grabs for Defensive Rookie of the Year.
Matt Elam – Like Brown, Elam will most likely step up and earn a starting position for Baltimore. Elam will take over Bernard Pollard's former position at strong safety. His only competition for the spot is veteran player James Ihedigbo. Elam is a strong player who prospers on run defense and hard hits. He is also a very fast defensive player, making his presence sure to be felt in the Baltimore's defense.
Kyle Juszczyk – As of right now, Juszczyk is pinned to be the starting fullback this year, but a few things can change that. Kyle was the starting fullback at Harvard and came to the Ravens in the fourth round. If not starting at fullback for the Ravens, Kyle will most likely make an even bigger impact in the NFL as a receiver. He is a great blocker, and will probably end up being a top target for the team. He will come into the NFL strong, but has plenty of room to prosper as a player.
To watch these three rookies and more help out the Ravens in 2013, visit http://www.Ravenstickets.com. Here customers can find the best Baltimore Ravens Tickets at the lowest prices on the web, as well as an easy checkout system. Fans can also use the social media fan hub to stay connected and engaged with their friends and other Ravens fans.