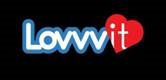 Lovvvit is revolutionizing social media platforms by changing the way businesses and consumers interact with each other.
Los Angeles, CA (PRWEB) July 09, 2013
PMBC Group, a multi-tiered public relations firm, is pleased to announce a new client relationship with Lovvvit, a web and mobile application created to vanguard the integration between businesses and consumers. PMBC Group will be responsible for all of Lovvvit's publicity initiatives.
"Lovvvit is revolutionizing social media platforms by changing the way businesses and consumers interact with each other," said Ola Danilina, CEO/Founder of PMBC Group. "We are thrilled to play a key role in establishing media awareness for Lovvvit with our comprehensive PR campaign."
CEO and Founder of Lovvvit, Max Gottlieb, has created a new medium to evolve businesses while advancing social media trends. Lovvvit transcends the average review and discount platforms by creating a network where customers can upload real-time videos showcasing their favorite go-to spots, while accumulating points for exclusive deals, invites, and "celebrity" status. The video feed allows users to obtain a unique and concise view on restaurants, retailers, brands and local businesses.
The perks are instantaneous for merchants as each post taps into the future of advertisement, steering clear from traditional marketing initiates. Each video conveys an experience, a feeling, unobtainable from average promotional methodologies. Participating merchants have the ability to handpick videos that align specifically to the brand's aesthetic while creating specific discount codes for its viewers
With user-generated videos, exclusive perks, personalized discounts, coupons for all members and unique merchant benefits the general public can connect collectively while individuals get the inside scoop without any hassles.
Lovvvit is currently available for download on the iTunes App store and free to sign up with Facebook and email at http://lovvvit.com/ .
About PMBC Group
PMBC Group is a multi-tier public relations agency based in Los Angeles, with offices in Beverly Hills, dedicated to delivering results-driven PR campaigns through a new success-proven formula to navigate the current modern media landscape. PMBC produces immediate and long-term branding results by engaging existing and potential audiences with a collaboration of new and traditional media.
PMBC offers publicity and consultant services to help companies maintain, build, and advance long-term business goals. The agency also provides social networking, thought leadership, celebrity placements, and media training. PMBC creates the tools brands need to reach key investors and influencers in their field, build corporate image, and increase value.
PMBC is comprised of a team of professionals of varied backgrounds from public relations, merchandising, product development, venture capital, corporate, entertainment, hospitality, and social media. The agency is managed by professionals with a collective 50 years of experience rooted in traditional public relations, overseeing teams of young savvy executives, who are experts in social media, networking, and cultural trends.
For more information please visit: PMBCgroup.com.