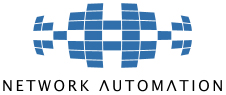 We've always let our customer's needs guide the development process, and this new position will allow us to do that even more effectively.
Los Angeles, CA (PRWEB) July 09, 2013
Network Automation, the award-winning IT and business process automation software provider, is pleased to announce that Leonard Amabile has been named VP of Technology Services. Amabile proved instrumental in his past six years at Network Automation as Manager for Technical Support and Quality Assurance. In this newly formed position, Amabile will oversee the Technical Support, Quality Assurance, and Automation Solution Engineers (ASE) departments, as well as serve as SCRUM Master for the development team to ensure a more cohesive and heightened development process for the AutoMate products.
"From this bird's-eye view, there are enormous opportunities to tie knowledge from technical support, quality assurance, and automation solution teams directly into development," said Amabile. "We've always let our customer's needs guide the development process, and this new position will allow us to do that even more effectively."
This structural change will consolidate product discovery, testing, delivery, and implementation all under Amabile's care, while also reducing friction, speeding up time to market, and increasing the overall effectiveness of the development process. Placing more emphasis on the ASE's representation in the decision-making process will also keep the development team up-to-date with customer requirements.
With more than 20 years in operations, customer service, technical support, and quality assurance, Amabile, has made critical improvements at Network Automation since joining the team in 2007. He is responsible for introducing virtualized development environments, and building the company's technical support and quality assurance teams, which have both doubled in size under his leadership.
"Leonard has contributed substantially to the culture of this company and to the quality of our products, and this new role is a natural evolution for him," said Dustin Snell, CEO of Network Automation.
Before joining Network Automation, Amabile was the Manager for Technical Support at Knowledge Adventure, an educational software publisher that grew to be the third largest educational software publisher in the world. Following the acquisition of Knowledge Adventure by multibillion-dollar CUC International, Amabile worked for multiple Idealab funded startup companies including Toptutors.com, New.net, and Vendare Media. As Director of Customer Care at Toptutors.com and Director of Customer Support at New.net, Amabile spearheaded the creation and development of the customer service, technical support, and quality assurance departments at both companies, and introduced virtualized environments to maximize quality assurance practices.
About Network Automation
Network Automation, Inc. is the mid-market leader in automation solutions that streamline and integrate business processes without expensive programming. Founded in 2004 and based in Los Angeles, the company provides business process automation software to more than 8,000 small, mid-market, and Global Fortune 1000 clients across 60 countries. The firm's AutoMate and AutoMate BPA Server platform span automation development, deployment, and management with a drag-and-drop environment that substantially reduces the total cost of the automation lifecycle. Common uses include application integration, job scheduling, automated FTP, batch processing, automated testing, data transformation, automated scripting, automated reporting, and more. Network Automation's customers include NASA, IBM, Kaiser Permanente, Verizon, FedEx, and many regional, state, and federal government offices. For more information, visit http://www.networkautomation.com.