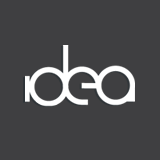 We are proud of the success of Idea and look forward to continuing on this path.
(PRWEB) July 15, 2013
Idea Marketing Group celebrates their fourth anniversary since opening doors on July fifteenth of 2009.
Specializing in custom built websites and search engine optimization (SEO); Idea Marketing Group is a Chicago web design firm that enjoys working hand-in-hand with clients. Early on, Idea acquired well known Phil Stefani Restaurant Group, which has established themselves as a key player within the hospitality industry. Other popular markets include manufacturing, food and beverage, and non-profit organizations. Idea uses their creativity and experience to continuously exceed the needs of customers and grow in a competitive industry.
Founder and President of Idea Marketing Group, Darren Fox, accomplished a lifelong dream when he started the company in 2009. Having a passion for web design and a great determination, he was able to overcome more obstacles than typical startups, and successfully open his business in the middle of the economic downturn. Idea was able to thrive in a competitive market and gain well-known clients in the Chicagoland area like Bridgford Foods Corporation, The Crystal Gardens on Navy Pier, and more. Idea's hands-on experience and extensive knowledge in web design and SEO has allowed them to grow and reach greater success.
When starting out in 2009 Idea Marketing Group was located near the heart of Chicago and two short years later relocated just east of Main Street in downtown Oswego. Expansion led Idea to need more space and in June of 2013 and Idea relocated to their new open loft space in Plainfield. The space allows Idea to more efficiently serve their clients by encouraging greater interaction among employees while maximizing creativity and productivity.
Idea Marketing Group is a creative web design company that combines their customers' needs with experience and inspiration to provide effective web design and marketing solutions. Idea is happy to celebrate their fourth anniversary and is looking forward to many more successful years and anniversary's to come.
To learn more about Idea Marketing Group visit their website at http://www.ideamktg.com.