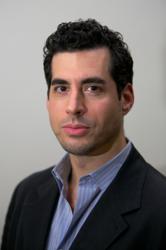 New York, NY (PRWEB) July 09, 2013
Movable Ink, the leading provider of Agile Email Marketing technology, today announced the appointment of product strategy and experience design veteran, Jason Valdina, as Vice President of Product. In this new role, he will lead Movable Ink's product strategy, design and development efforts, as well as further expand integration efforts with strategic partners.
"Movable Ink's clients are on the leading edge of targeted brand marketing, so when it came to bolstering our executive team on the product front, we wanted someone as obsessed with customer experience as our clients are," said Vivek Sharma, Co-Founder and CEO of Movable Ink. "With his vast expertise in product user experience and a vision for the future of marketing technology, Jason fits that description to a T."
Mr. Valdina has more than 15 years of experience as a customer-centric product leader devoted to some of the biggest names in the Fortune 500. Prior to Movable Ink, Valdina served as the Head of Customer Experience for LivePerson, a leading provider of online intelligent engagement solutions, where he was intimately involved with the design and development of the company's next-generation behavioral marketing and analytics platform.
"Today's customers are more dynamic than ever; they are constantly on the move and in this media-saturated landscape, it is getting harder and harder to get their attention. Movable Ink's technology enables marketers to break through the noise by driving unprecedented levels of contextual relevancy to a staple of everyday communication—email," said Valdina. "I'm inspired by what this company has already achieved and am honored to be a part of the next phase of growth."
Movable Ink's Agile Email Marketing platform enables marketers to create email marketing campaigns that are adaptive and optimized in real-time based on each recipient's time, location, device, and social graph, at the moment of open. More than 100 brands including American Eagle Outfitters, Finish Line, and Lilly Pulitzer use Movable Ink's technology to deepen engagement with their customers and drive greater response to email marketing campaigns.
For more information about Movable Ink, please visit http://www.movableink.com.
About Movable Ink
Movable Ink is the leading provider of Agile Email Marketing technology. Since the channel's inception, email has been frozen in time when a marketer hits the "Send" button. With Agile Email Marketing from Movable Ink, email can now be dynamically updated in real-time based on each recipient's time, location, device, and social context at the moment of open. Hundreds of innovative brands such as American Eagle Outfitters, Seamless, Lilly Pulitzer, and Finish Line use Movable Ink to enhance customer engagement and increase marketing ROI. The company is based in New York City and is backed by Intel Capital, Contour Venture Partners, Metamorphic Ventures, ff Ventures, Kima Ventures and email veterans such as Bob Pittman, Andy Russell, Josh Baer, and Alan Laifer. For more information, visit http://www.movableink.com and http://www.pinterest.com/movableink.