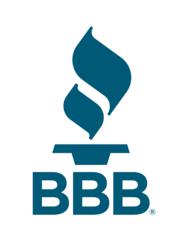 Los Angeles, CA (PRWEB) July 09, 2013
WHAT: "Outsmarting Investment Fraud" free consumer education seminar
WHO: Hosted by Better Business Bureau Serving Greater Los Angeles and the FINRA Investor Education Foundation (part of the Financial Industry Regulatory Authority that regulates brokers, investment firms, etc.)
Who should attend? Anyone with a retirement plan, 401(K), pension, investment portfolio, money in savings, or dreams for the future
WHEN: Tuesday, July 16, 2013 at 6:00 p.m.
WHERE: 17011 Beach Blvd. #900
Huntington Beach, CA
WHY: Since 2011, the Justice Department reports more than 500 federal prosecutions for investment fraud, with losses to investors topping $20 billion.
BBB and FINRA have joined forces to create BBB Smart Investing (bbb.org/smart-investing), a consumer education program that helps investors avoid scams and make smart decisions about where to invest their hard-earned money. The centerpiece of the campaign is "Outsmarting Investment Fraud," a fun and interesting look at how scams work, and how to reduce your risk with some simple tools. Protect yourself and your family against investment scams.
Refreshments will be served. Please join us!
HOW: Please RSVP as soon as possible. Three ways to respond:
Online at la.bbb.org
Email rsvp(at)la.bbb(dot)org
Call 323-473-5002
MEDIA ONLY CONTACT: Katherine Hutt at khutt(at)council.bbb(dot)org or 703-247-9345