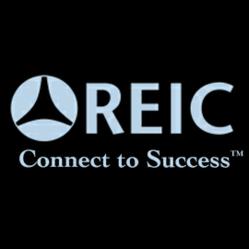 Northborough, MA (PRWEB) July 09, 2013
REIC completely integrates social media, search marketing, analytics, e-mail and publicity into one intelligent solution that delivers everything you need to attract, engage and retain customers. This time, they are reaching all the way out to the Nick Roshdieh Group in Laguna Beach, CA to do it. With Nick Rosdieh's new Facebook page, https://www.facebook.com/NickRoshdiehGroup, and their Tweets from @NickRoshdieh, the team feels confident that they can provide more thorough service to their clients. Public relations and email marketing campaigns are going into full effect. Both REIC and the Nick Roshdieh Group anticipate significantly improved sales rolling in for the Laguna Beach Real Estate team, whose main focus is in luxury real estate with luxury service. Visit http://www.nickroshdiehgroup.com/ for details.
Through REIC's proprietary media systems, they make brands a household name by creating enterprising strategies in marketing campaigns, social media architecture and web design. REIC also expands customer bases through ongoing targeted lead generation, online reputation management and public relations campaigns. REIC Select™ gets clients to interact with you daily, seeking to do business with you through progressive email & marketing campaigns, blogging, an interactive social media community and event coordination. REIC can also assist in developing a pipeline of highly qualified potential employees.
Find out more here: http://reicconnect.com/.
About REIC:
Founded in 2004 by John Alexandrov, REIC has quickly become an industry leader in social media and marketing, providing expert coaching, brand development, website design and maintenance services for many elite businesses and individuals. REIC offers the highest-level coaching, media and social media services available, developing unique strategies to meet your specific needs. Whether you are just starting out, or are a large company in need of a new direction, REIC has the innovative strategies to help you grow.
About Nick Roshdieh Group:
Nick Roshdieh offers HÔM Sotheby's clients a solid record of outstanding results: 95 percent of his listings have sold for an average of 97.3 percent of the listing price, and he has closed more than 700 residential sales since he began his real estate career in 2002. He has also worked with numerous developers on several of Southern California's preeminent enclaves, building a broad network of industry professionals who stand ready to assist HÔM Sotheby's clients in the most exclusive coastal communities.