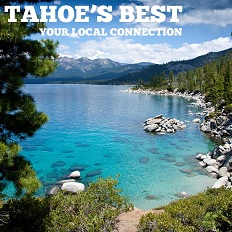 Spend a romantic weekend with a loved one or invite the whole family along for a memorable summer vacation in Tahoe.
Lake Tahoe, CA (PRWEB) July 09, 2013
South Lake Tahoe is the ideal getaway spot for a vacation this summer. The resort area located on the southern tip of the lake features beach access, casinos, shops, and restaurants, all within walking distance of many of the hotels and resorts. Because South Lake Tahoe is a must-see location on any trip to Tahoe, TahoesBest.com recommends three great accomodations for visitors to book in South Lake Tahoe.
Three Peaks Resort & Beach Club
Three Peaks Resort & Beach Club offers cabin-style lodging that is both cozy and comfortable. The South Lake Tahoe hotel is conveniently located within walking distance of the beach, the Heavenly Valley Gondola, and even the South Lake Tahoe casinos.
Spend a romantic weekend with a loved one or invite the whole family along for a memorable summer vacation in Tahoe. Three Peaks Resort & Beach Club features various kinds of room rentals to meet the needs of all vacationers from inviting hotel rooms and spacious suites to a deluxe five-bedroom vacation cabin rental. The resort also includes a two-level spa and outdoor pool where guests can kick back and relax after an exciting day exploring the lake and hiking the trails.
Forest Suites Resort
The Forest Suites Resort at Heavenly Village presents condo-style suites and hotel rooms perfect for a summer getaway. The South Lake Tahoe resort is situated in a prime location, where guests can walk to the Heavenly Village, restaurants, casinos, and even the Lake Tahoe beaches. The resort in South Lake Tahoe also prides itself on green practices, as it has installed LED lighting, eliminated styrofoam, issued environmentally friendly soap and shampoo products to guests, and created a Green Clean Program for visitors.
The Forest Suites Resort also features fun activities for both adults and children all summer long at the lodge. On Saturdays and Sundays, the kids can join the arts and crafts activities for children in the morning, and then later Mom and Dad can treat them to a pony ride at the resort! As for the grown ups, adults can enjoy complimentary wine and cheese at the resort bar from 4pm-5pm Monday through Friday.
The Blue Lake Inn
The Blue Lake Inn is an affordable accommodation, which is just steps away from Heavenly Village where guests can stroll to the shops, casinos, and restaurants. It's also nearby the Lakeside Marina, which offers power boat, paddle board, jet ski, and kayak rentals for guaranteed adventures on the water.
This budget friendly hotel in South Lake Tahoe is a great pick for a stay in Tahoe because it features complimentary breakfast and free wi-fi access, along with close proximity to all the must-see Lake Tahoe attractions.
About TahoesBest.com:
Lake Tahoe is known for outdoor adventures, pristine waters and one of the best wedding destinations in the country. TahoesBest.com is the authority on what to do, where to stay, weather updates and all the best upcoming things to do in Lake Tahoe for outdoor enthusiasts. Use Tahoesbest.com to find information, reviews and deals on all things Lake Tahoe from concerts to vacation rentals. Chloe Mulliner, editor of TahoesBest.com, can help travelers find all the best things to do, places to stay and deals to take advantage of on their next trip.