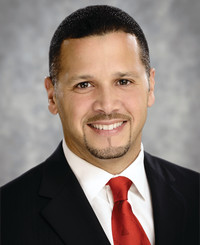 This dedication to community service has been a focus of Tony Lopez's leadership in building his teams in both Orlando and Palm Coast.
ORANDO, FLORIDA (PRWEB) July 08, 2013
Orlando insurance agent Tony Lopez and his teams in Orlando and Palm Coast congratulate their long-time customers Curt and Cindy Kinard on their generous stewardship of the Orlando community.
As owners of a local AAMCO Total Car Care for two years now, the Kinards helped 63-year-old Eduardo Figueroa receive free transmission work worth close to $4,000, as part of the company's "50 Cars in 50 States" program. AAMCO has partnered with the Military Order of the Purple Heart to provide free auto repair to wounded combat veterans.
"I am really grateful to receive this help. Otherwise, I would have taken out a loan. This has saved me from going into debt," Figueroa said of the free repair in a May 28 feature for the Orlando Sentinel. The generous program ensured the Vietnam Veteran, who relies on disability, could afford to renew his vows with Aida Contreras, his wife of seven years, and the Kinards are grateful to be able to help a man who endured wounds to preserve their freedoms. "We understand what those people do, and we understand their sacrifice," Kinard said.
Carlos Martinez, an agency representative at the Tony Lopez agency in Orlando for 10 years, talked about how honored the team is to serve customers like the Kinards, who have been clients of the company since 1979.
"The best part of my job is getting to know amazing clients that share the same passion to help people that we have here at our agency," Martinez said. "Being the representative that helps Curt and Cindy with all of their insurance and financial services needs, I'm extremely grateful because I get to serve people who are also dedicated to making a difference in the community."
Like the other representatives at Tony Lopez's agencies, Carlos is actively involved not only in helping customers with auto insurance, homeowners insurance, life insurance, and many other financial services, but also outside of his career through volunteer work in the community, especially as a youth leader at his church.
This dedication to community service has been a focus of Tony Lopez's leadership in building his teams in both Orlando and Palm Coast. "Our agencies are more than just an insurance and financial services provider: we're here to help the members of our community see their dreams become a reality."
The Kinards' AAMCO is located at 6304 E. Colonial Dr., Orlando, FL 32807. You can contact them through their website or by calling (407) 277-3310.
Tony Lopez and his team of 12 are committed to serving their community through both professional and volunteer work. Their insurance agency in Orlando is located at 12908 S. Orange Blossom Trail, Unit 101, Orlando, FL 32837, and can be reached at (407) 857-2461 and on Facebook. Their insurance agency in Palm Coast is located at 1475 Palm Coast Parkway NW, Ste 107, Palm Coast, FL 32137, and can be reached at (386) 597-0015 and on Facebook.