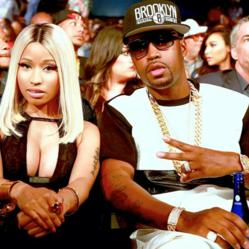 New York, NY (PRWEB) July 09, 2013
While men's diamond jewelry has traditionally been limited to a small selection of pieces, the genre has evolved over the past twenty years to include a variety of eccentric yet elegant styles, many of which have become quintessential parts of gentlemen's wardrobes. Vibrant and dynamic Mens Diamond Bracelets are among the more exciting pieces in the vanguard and while many jewelers boast large selections, the New York City-based Avianne & Co. Jewelers have the largest and most diverse selection of men's bracelets with diamonds online.
With their flagship store situated in the heart of New York's famed Diamond District, the master jewelers at Avianne & Co. have developed a distinct reputation for designing elaborate and striking jewelry for their loyal clientele. Looking at every commission as another design challenge, the team has amassed an impressive gallery of both custom and traditional jewelry over the past twenty years.
Among their most respected and loyal patrons is Young Money Entertainment producer and songwriter, Safaree "SB" Samuels. Known for his collaborative work with hip hop artists Nicki Minaj and Birdman, Scaff Beezy boasts one of the most remarkable collections of custom diamond jewelry in the music industry. The latest addition to SB's exclusive collection of Diamond Bracelets for Men is the new Diamond ID Cuban Bracelet, a 14K yellow gold bracelet heavily customized to include a pair of handcrafted Cuban link bracelets attached to a Diamond ID. Measuring two inches in length, the ID link features exquisite princess cut diamonds invisibly set in the center and round cut diamonds set along the rest of the bracelet.
Securely locked with a slide in clasp and two safety latches, the piece was worn by the Samuels to the 2013 BET Awards in Los Angeles, California. Sitting beside fellow Young Money artist Nicki Minaj at the ceremony, SB's jewelry was prominently featured during the award ceremony's traditional red carpet. Sold for an undisclosed amount, SB's Diamond ID Cuban Bracelet is an exciting new mens bracelet with diamonds designed exclusively by the master jewelers at Avianne & Co.