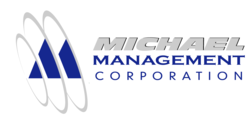 We develop custom SAP training courses on your system, with your data and your configuration.
New York, NY (PRWEB) July 09, 2013
Michael Management Corporation (http://www.michaelmanagement.com), a leading provider of SAP training solutions, announced today that it has made its award-winning online SAP training courses customizable. Now, with MMC's custom SAP eLearning courses corporate customers can deliver enterprise-wide SAP training that is company-specific - developed on their own system, with their configuration and their own data.
MMC specializes in developing online SAP training courses, and for over a decade MMC has trained thousands of SAP users on important aspects of SAP. MMC understands that sometimes corporations have specific organizational needs that are not specifically addressed in standard SAP training courses. For this reason, MMC decided to offer their award-winning eLearning development process to make custom SAP courses available to its clients. Now, when clients' business requirements go beyond standard training courses, they can have MMC custom-develop courses to address the needs of their own business practices.
The process behind customizing MMC's SAP training is not as complicated as it sounds. First, MMC determines what kind of needs exist within the organization and from there they help develop company-specific courses together with their clients. MMC then develops these courses on the customers' SAP system, with the customers' data/configuration and based on the customers' very own business processes. This ensures perfect integration with already-existing user procedures, configuration settings and other company-specific requirements.
Last, all training courses developed by MMC are SCORM-compliant (the industry-standard for eLearning courses) and can be hosted by clients on their own internal LMS (Learning Management Systems) or be put on MMC's online learning management platform. MMC's LMS is cloud-based, requires no set-up effort and can be deployed for a full-scale corporate training program in under an hour.
MMC has always recognized that training is one of the most important investments that an organization can make. The fact that corporations can now customize MMC's training courses to specifically address their organization's needs means that the ROI of the training investment will increase dramatically.
To learn more about Michael Management's custom SAP eLearning development options, visit: http://www.michaelmanagement.com/training_custom.asp.
About Michael Management Corporation
Michael Management Corporation is a leading provider of SAP training, SAP access and recognized expert SAP consulting services. The company provides an unmatched level of SAP product expertise and consulting experience. Michael Management Corporation's online SAP training courses are used by many Fortune 500 companies around the world to train their users on SAP know-how.
Michael Management Corporation (MMC), the MMC Logo and the MMC Swoosh are registered or unregistered trade and/or service marks of Michael Management Corp. and are protected by US and international copyright laws. All other names, brands, logos, etc. are registered trade or service marks of their respective owners. MMC is not affiliated with SAP AG.