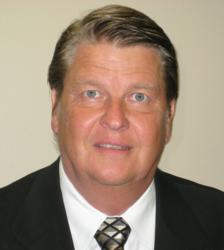 Manufacturers with high mix product offerings often face problems in operations planning due to different metrics being used across departments.
The Woodlands,Texas (PRWEB) July 09, 2013
Sinclair Group, a Houston-based operations management consultancy that helps its manufacturing clients solve their most pressing operational problems, announced today that it is partnering with Profit Velocity Solutions, a provider of profit analytics and the PV Accelerator platform that allow manufacturers to uncover hidden profit opportunities. The alliance, part of Profit Velocity's Consulting Alliance Program (CAP), will build on Sinclair's Profit Potential® assessment solution, which combines observations, interviews, practical experience and assessment of actual practices and performance to produce a roadmap on how to improve operational and financial performance.
Sinclair Group's holistic approach combines both organizational and operational excellence, to enhance decision-making, implement best practice work processes, and deliver more sustainable operational and financial results. "Profit Velocity's PV Accelerator™ is a breakthrough addition to our methodology," said Henri Haggblom, Managing Partner, Sinclair Group. "Manufacturers with high mix product offerings often face problems in operations planning due to different metrics being used across departments, which may be highly counterproductive to overall business performance. By imposing the common PV metric across the board, we are able to analyze dollar contribution per unit of machine time, which can increase cash contribution by more than 3% of revenues."
PV Accelerator allows high mix manufacturers to more deeply analyze their business for a more accurate profit analysis. They can pinpoint hidden profit opportunities as well as "false profits" that may exist when relatively high margin products or customers have slow profit velocity. "Measurement of unit margin alone is not enough," said Michael Rothschild, Chairman and Founder of Profit Velocity. "Adding a time-based metric to the daily, or hourly analysis gives a more complete view of operations, often allowing manufacturers to adjust their product mix and emphasis for greater profitability."
Sinclair Group brings many years of experience in all aspects of operations to its clients, along with a rich knowledge of best practices across multiple industries, including paper, packaging, specialty chemicals, oil and gas, fragrances, flavors and discrete manufacturing. "Sinclair Group's deep experience with some of the world's most progressive companies has consistently brought their clients a big advantage. We welcome the opportunity to work with them to bring even more groundbreaking insights into the profitability of their clients," said Rothschild.
Sinclair Group's focus on helping clients achieve a sustainable step change improvement in profitability, combined with the unique time metric offered through the addition of the Profit Velocity metric, is a winning combination for Sinclair Group and its clients in continuing to achieve greater levels of operational excellence. The combination is ideal for achieving measurable improvements in profits, in a short period of time.
Using PV Accelerator, consultants are able to drill down deeply into each market segment or product group, fine-tune the product mix, and emphasize those that demonstrate a higher profit velocity. By adding the "missing metric" of profit per hour of manufacturing time, many manufacturers have already been able to improve cash contributions by more than 3+% of revenues. PV Accelerator has already been deployed in a number of manufacturing firms and is now being rolled out worldwide.
Profit Velocity's innovative offering was featured recently in an Industry Week article entitled "The Missing Metric in Manufacturing," and in a Manufacturing.Net article entitled "Why Big Data is Meaningless." The company was also the subject of a detailed review by Ventana Research. These and other articles describe how Profit Velocity Solutions can help identify 'hidden opportunities' and "false profits". Additional whitepapers like "Shareholders Pay for ROA" and "The Missing Metric" outline some of the myths and challenges that manufacturers face when measuring profits.
About The Sinclair Group
Sinclair Group, an operational and organizational excellence consultancy, is a market leader in transforming manufacturing operations and creating tangible and sustainable performance improvements. Clients have achieved significant improvements in supply chains, manufacturing operations, business and technology strategies, operating culture, maintenance performance and reliability performance. Since 1997, Sinclair Group has earned a reputation for creating extraordinary value for its clients. Headquartered near Houston, Texas, the group has a presence in North America, Europe, the Middle East and Asia. Learn more at http://www.sinclairgroup.com.
About Profit Velocity Solutions
Based in San Francisco, with offices in key manufacturing centers worldwide, Profit Velocity Solutions offers PV Accelerator, a breakthrough in the power and sophistication of business analysis and planning tools for manufacturers. Available only through its global network of consulting firm alliance partners, PV Accelerator reveals new profit improvement insights to drive continuous profit improvement. By supplementing traditional profit-per-product-unit margin analysis with the previously unavailable "missing metric" of profit-per-machine-hour, high mix manufacturers can tap previously hidden opportunities to accelerate cash flow and achieve major gains in annual profit and ROA. For more information, visit us at http://www.profitvelocitysolutions.com.
Contact:
J.J. Sauter
Sinclair Group
jjsauter(at)sinclairgroup(dot)com
281-296-7975
David A. Schutzman
Profit Velocity Solutions
david(at)davidschutzmanmarketing(dot)com
203 550-8551