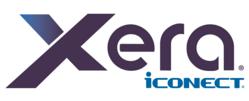 Reston, VA (PRWEB) July 09, 2013
iCONECT Development, LLC, technology leaders who reach beyond the status quo with an intuitive and flexible document review platform that works like you think, announces that LogicForce Consulting, LLC, a premier IT services and solutions provider, has expanded its product suite with the XERA® Review Platform.
"XERA, unlike other review platforms, provides amazing workflow flexibility that saves our clients time and money; it is easy to use and elegantly designed," states Phillip Hampton, President at LogicForce. "iCONECT's extensive industry track record and solid reputation for outstanding quality and support were key factors in the decision to select XERA's best-of-breed technology."
XERA, an intuitive, multi-browser, hosted eDiscovery review platform, provides legal professionals with unprecedented control and cost savings over the entire eDiscovery review process. XERA works the way you think, with knowledge-guiding technology that creates the power of full integration. Operating on a SQL® or Oracle® database, XERA empowers legal teams to maximize productivity through its easy to navigate interface, enhanced social collaboration and remote accessibility features.
"I'm thrilled to welcome LogicForce as the newest member of the iCONECT family," says Cynthia Williams, iCONECT CEO. "We are excited to augment their exceptional digital forensics and eDiscovery processing services with XERA."
To learn more about iCONECT, visit http://www.iconect.com and follow us on Twitter or LinkedIn. For additional XERA product information and interactive videos, please visit http://www.iconect.com/products/xera. Click here to schedule an XERA demo.
ABOUT iCONECT DEVELOPMENT, LLC
iCONECT Development, LLC is a global market leader in developing innovative legal review software, services and programs that empower people to complete complex legal review projects more cost-effectively. As early innovators of eDiscovery review software since 1999, and with the recent release of its revolutionary web-based XERA eDiscovery Review Platform, iCONECT continues to raise the bar for advancements in developing intelligent, easy-to-use tools that help hosting providers, law firms, corporations and government agencies worldwide optimize workflows and manage big data more efficiently.
iCONECT's worldwide corporate headquarters are based in Reston, Virginia (Washington, D.C.), with satellite offices in Los Angeles, California, and London, Canada.
iCONECT and the iCONECT logo are trademarks or registered trademarks of iCONECT Development, LLC or its affiliates in the U.S. and other countries. Other names may be trademarks of their respective owners.
ABOUT LOGICFORCE CONSULTING, LLC
LogicForce Consulting, LLC provides a full suite of technology consulting services for law firms and legal professionals. In business since 1995, the company has built a distinguished roster of clients, including attorneys, judges, government agencies, and law firm practices of all sizes. From network administration and desktop support to practice management, litigation and trial support, electronic discovery and digital forensic services; LFC consultants provide the customized expertise that today's legal practices demand.