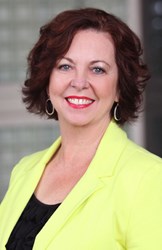 It is with great pleasure that I join the Escrow of the West team and contribute to the company's expansion into Nevada.
Las Vegas, NV (PRWEB) July 10, 2013
Escrow of the West (http://www.escrowofthewest.com), one of the largest independent, full-service escrow companies in Southern California, announced today the official opening of its Las Vegas, Nevada office managed by Sheree Edwards. According to Galit Ofengart, President and Principal of Escrow of the West, "Our Las Vegas opening represents a long-awaited milestone in our long-range strategic plan of growth and expansion. Given the recent gains in real estate in the Nevada market, this represents a great opportunity to leverage the current market to meet our goals and expand our unique style of service to the real estate community in the Clark County area."
The Las Vegas office is the newest in an expansion plan that began in 2009 with Escrow of the West. "Escrow of the West's growth is a direct result of its loyal client base, its expert Escrow Officers and the organization's service philosophy to exceed its clients' expectations," states Ofengart. The key acquisition of Sheree Edwards is considered by the firm a natural extension of its service ethic into the Nevada market. "Sheree is joining our team at a very exciting time. In our continued effort to provide our clients with value added tools, we are expanding our educational programs and offering quarterly seminars to Real Estate Agents with various influential speakers. Sheree's talent and connections represent an outstanding way to reach the real estate community and provide value."
Sheree joins our team with over 25 years of real estate industry experience in Nevada. She brings to Escrow of the West a strong understanding of the unique needs of the market as a result of her years as a practicing real estate agent in the field. With wide-ranging knowledge and experience closing diverse types of escrows including residential and commercial resale, investment properties, REO, refinance, short sales, new construction and subdivisions, Sheree and her staff are well-versed to handle the complexities involved in these escrow transactions.
According to Sheree, "It is with great pleasure that I join the Escrow of the West team and contribute to the company's expansion into Nevada. With Escrow of the West's tech savvy attitude I am able to provide my clients with Docusign e-document solutions so that my clients will receive their paperwork in minutes and be able to submit their signed documents without having to leave the comfort of their homes, along with providing agents with quick response times and 24/7 access on status of closings."
Escrow of the West's Las Vegas office is located at 7251 W. Lake Mead Blvd Suite 300, Las Vegas, NV 89128. To start the escrow process with Sheree and her team, they can be reached at (702) 431-0319.
About Escrow of the West
Escrow of the West, an independent escrow company with licenses in California, Arizona, and Nevada, is licensed by the Department of Corporations and is a member of the Escrow Agents Fidelity Corporation. Escrow of the West, through its principals, has more than 70 years' experience in both residential and commercial real estate. For more information, visit http://www.escrowofthewest.com.