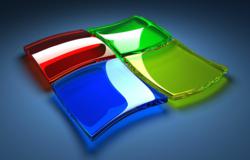 The Host Group is the first provider to bring them affordable prices and top-tier reliable service, including dedicated servers with virtually unlimited bandwidth
New York, NY (PRWEB) July 08, 2013
VPS hosting company The Host Group enters the top tier of providers with a combination of reliable performance and unqualified value. With a commitment to cutting edge technologies and expansion into markets around the world, The Host Group is setting new service standards in the hosting industry.
The Host Group.com, an experienced provider of un-managed virtual private server (VPS) hosting, announced today that it is expanding operations and offering its premium services to clients around the world. VPS hosting is the preferred hosting option for most businesses: combining the power and control of dedicated server hosting with the attractive pricing of shared hosting. This compromise offers the best in value and performance.
The heart of The Host Group's operations is located in Fredericksburg Virginia with a hosting center that is well respected in the industry. The Host Group clients enjoy the service benefits that come with hosting at one of the world's most modern facilities:
The Host Group has expanded its service to encompass the entire world. According to The Host Group CEO Doug Davis, clients in the United States and Canada have quickly embraced the opportunity to have reliable, professional Windows VPS and Linux VPS hosting solutions at affordable prices. "US and Canadian businesses have previously been limited in their choices: only a handful of providers offer dedicated servers, and the pricing has been extremely aggressive," says Davis. "The Host Group is the first provider to bring them affordable prices and top-tier reliable service, including dedicated servers with virtually unlimited bandwidth."
The Host Group is positioned to build on its reputation for providing unmatched customer service. Businesses interested in learning more about VPS hosting, and the full range of services provided by The Host Group, are encouraged to visit The Host Group.com to learn more.
About The Host Group:
Founded in 1998, The Host Group has steadily earned their reputation as a reliable provider of outstanding Linux VPS and Windows VPS solutions. The company is based in Virginia, but it has expanded several other facilities to provide services for businesses located across the globe.