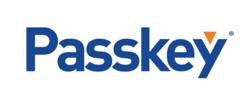 We're faced with an enormous opportunity, and in order for us to meet the demands of a global events industry, there are a lot of exciting changes to come.
Waltham, MA, USA, London, UK, Singapore and Hong Kong (PRWEB) July 09, 2013
With Passkey's hotel reservations and revenue application, GroupMAX™ now on pace to book over US $6 billion in room revenues this year for its clients, the technology has become "mission-critical" and global in scale.
Clients such as IHG, Hyatt, Fairmont, Marriott, Pan-Pacific and Venetian have all taken GroupMAX to their international locations; in addition, leading pharmaceutical companies in Europe and destinations in Great Britain have embraced the technology. As a result, Passkey is making a full-fledged commitment to international markets with the addition of several key executives across Europe, Asia-Pacific and the Middle East.
Leading the effort will be Jeff Karlson, who will serve as Group VP of International Sales and spearhead the Company's international sales efforts. Jeff brings to Passkey over 27 years of international senior hospitality experience, including positions at IHG, Starwood, Hilton, Guoman & Thistle and NH Hotels.
Working with Mr. Karlson will be Akis Schinas, Director of Business Development, EMEA; Eva Choukri, Senior Sales Executive, EMEA; Stella Chow, Director of Business Development, North Asia and May Gan, Director of Client Service Operations, Asia Pacific. Akis, Eva, Stella and May have a combined 50 years of experience in the hospitality and event management industries and will be instrumental in the Company's international expansion and overall success.
Passkey has also recently opened an office in Hong Kong and expanded its operations in Singapore, and is planning an expansion of its UK facility.
"We've invested in building up our international sales force, and yes, this demonstrates our commitment to this mission, but it's just one step in a series of many that we plan to take," comments Paul Rantilla, EVP of Global Sales. "We're faced with an enormous opportunity, and in order for us to meet the demands of a global events industry, there are a lot of exciting changes to come."
The team additions coincide with the recent launch of the Company's latest hotel booking technology, which was designed with a global audience in mind. The new technology redefines the way event attendees book their hotel rooms for events while driving significant ADR and RevPAR gains to hotels and destinations across the globe.
About Passkey International, Inc.
Passkey (http://www.passkey.com) is the travel industry's leading hotel booking technology for meetings and events. The Company's cloud-based platform, GroupMAX, is used by thousands of hotels, destinations and meeting planners worldwide to manage the hotel accommodation process for events of every size. At the heart of GroupMAX is the ability for group guests to book their hotel rooms online in event-specific booking websites while enjoying multiple stay and upgrade options. With offices in the US, UK, Hong Kong and Singapore, the Passkey global network now includes over 90% of major US and UK Convention and Visitors Bureaus, as well as a wide range of hotels, casinos, resorts, meeting planners, corporations and meeting management companies.