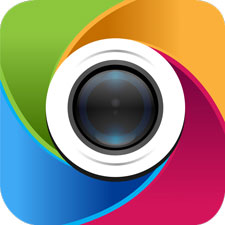 "Pixlens embodies our passion for both innovation and simplicity..."
- Aaron Johnson, Rainapps CEO
Draper, Utah (PRWEB) July 10, 2013
Pixlens free camera application combines advanced features, ease of use.
Alongside a comprehensive set of key camera features, Pixlens introduces their Live Lens feature for applying filters and effects in real-time to ensure optimal results for both videos and stills.
Live Lens Effects in Pixlens are an OpenGL implementation of real time retroscoping. This technology shows the world in the camera preview screen as an instant transformation into cartoon and sketch scenes, edge detection, glass bubbles and much more.
Besides the default Live Lens Effects included with Pixlens, Rainapps will soon provide libraries of in-app filters, effects and decals for quick purchase right from the Corner Art Store inside Pixlens itself.
Pixlens is the second camera app from developer RainApps, which launched the Say Cheese Camera app into the Android Marketplace in late 2011.
"We are eager to take the lessons of success in the Android marketplace and share our philosophy of fun, innovation and functionality with the iPhone community through Pixlens", affirmed Rob Adamson, Chief Technical Officer at RainApps.
RainApps Chief Executive Officer, Aaron Johnson, asserted, "Mobile photography is a competitive, yet rapidly expanding, industry where only the innovative thrive. Pixlens embodies our passion for both innovation and simplicity that we believe will make it a staple for mobile camera users everywhere."
Aside from Live Lens, Pixlens hosts a bevy of features at launch, including but not limited to:

After Lens filters and photo editing
Quick photo and video toggling
Separate focus and exposure feature
Auto and point focus control
Adjustable point exposure control
Steady shot and timer modes
Quality Control Modes (high, widescreen, standard and square)
Audio response files
Geotagging and Watermarking
Easy sharing to your favorite social platforms, email and messaging
Integrated image galleries and slide show
For inquiries or more information about Pixlens see http://pixlens.com
Download Pixlens from the Apple App Store here: https://itunes.apple.com/app/pixlens/id586104964?mt=8
rainapps llc. launched in 2010 with an aptitude for technology, innovation and creativity. Also published by rainapps is Say Cheese Camera for Android (22,000+ fans, 100K -500K installs). rainapps company founder and CEO, previously co-founded and had key roles in a company that developed software for the Cricut, a popular craft cutting machine and formerly a #1 infomercial nationwide. The development team combines over 50 years of technology experience.