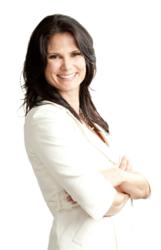 A balanced market means that key housing indicators such as prices are stable, with more buyers and sellers able to reach deals than a year earlier.
Sandra Wyant
President of Greater Vancouver Real Estate Board
North & West Vancouver, British Columbia, Canada (PRWEB) July 11, 2013
The Real Estate Market in North and West Vancouver has been gaining a lot of momentum over the past few months. Many factors were contributing to the sluggish market, with negative media reports being at the top of that list. Even with interest rates at an all -time low Buyers were still commenting that they were waiting for the market to drop. Realtor®Michelle Vaughan comments, "I think I share the opinion of most of the Realtors® in Vancouver that the market simply isn't going to implode. Rather, these are normal fluctuations in sales that are to be expected from the housing market."
According to Michelle Vaughan, a typical spring market in Vancouver would have been winding down by the end of May and early June, but this past June the sales really picked up. The data from the Real Estate Board of Greater Vancouver reflects that in West Vancouver the gross sales for detached houses was 44% higher than it was in June 2012 with 76 units sold, as compared to last June which saw 47 houses sold. Currently there have been 1054 sales of detached houses in West Vancouver as of the end of June with 1023 units sold by the end June in 2012. Although more houses have been sold, the gross sales year -to -date are still 15% lower than they were by the end of June 2012. The average price per unit year to date is down 3% from the same period last year.
The Real Estate Board data for North Vancouver reflects a similar scenario. During the month of June 2013 there were 99 sales of detached houses and in June of 2012 only 73 units sold. That reflects an increase of 35% more sales in the current June over last year. The gross sales year -to -date in North Vancouver are 5% lower than they were by the end of June 2012. Average price per unit year to date in North Vancouver is down 2% since the same period last year.
According to the Greater Vancouver Real Estate Board, Vancouver is now experiencing a balanced market - which occurs when the sales-to-active listings ratio falls between 15%-20%. The British Columbia Real Estate Association released the second quarter Housing Forecast in May, and suggests that 2013 is a transitional year for the economy in British Columbia. According to the report, "there are many reasons to be optimistic about the second half of 2013 and beyond. The US economy, the largest BC export market, is forecast to turn the corner in late 2013 with growth accelerating above 3 per cent in 2014."