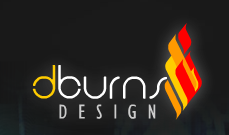 This is a great organization that does a lot for the community, and we're just so grateful that we were able to create a design that not only looks good, but is engaging.
Santa Monica, CA (PRWEB) July 09, 2013
Representatives with DBurns Design announced today that it has put the finishing touches on a website located at BrickByBrickFund.org.
"This is a great organization that does a lot for the community, and we're just so grateful that we were able to create a design that not only looks good, but is engaging," said Daniel Burns, owner of DBurns Design. "All designs have to be unique, and this website is no exception. We're really proud of the final look and feel of the website."
The way that Brick By Brick Fund works is that during the spring, teachers traditionally create a list of school supplies that are needed for each student during the following school year. Brick By Brick Global Education Fund provides teachers the opportunity to easily create their custom school supply kits online.
Student-families are then able to purchase supplies directly from the organization's website, with direct home delivery from Office Depot. Through a partnership with Office Depot, school supplies are delivered directly to the student's home at an average savings of 50 percent off of the retail price.
"That is one reason why we loved working with the Brick By Brick Fund," Burns said. "When you have a client that does so much good for others, it just gave us as a company, that extra drive to do all that we could to make the website stand out. I'm proud to say that it really does stand out."
Burns went on to note that the company has worked with many organizations that have been created to help others, but said BrickByBrickFund.org , is one organization that's close to his heart.
"I'm a firm believer that education and training are the keys to success for everyone," Burns said, before adding, "Often times young children do not have the basic tools and material that they need, so it just touched my heart when we were chosen to create a design for this fine organization. I encourage everyone to not only visit the organization's website to see the design we've created, but also consider helping the organization in any way they can."
For more information on DBurns Design services, please visit: http://www.dburnsdesign.com/services/ and the blog at http://www.dburnsdesign.com/blog/
About DBurns Design
DBurns Design is a leading website design agency based in Los Angeles, a city in constant motion and change: The weather, the cultural mix and the geographic location give it a special "LA vibe" that no other city has. It is the bellwether for modern trends. The strong Latin roots and European influx provides natural communication with the global market.
DBurns Design is a product of this environment, where creative thinking, eclectic designs and solid business principals are the foundations for a group of professionals that are dedicated to their craft, not because they "have" to, but because they "love" to.
At DBurns Design we are always expanding our horizons and pushing the envelope. Our greatest resource is the diversity of our human element. With a staff that has hands on experience in design, art, media planning, media buying, web development, e-commerce and marketing, DBurns Design offers turnkey solutions to big and small projects alike.
Contact Details:
Daniel Burns
Dburns Design
1431 7th Street - Suite 305
Santa Monica, CA 90401, USA
Tel: 310 882 2166
Fax: 501 637 4596
Source: Dburns Design
###