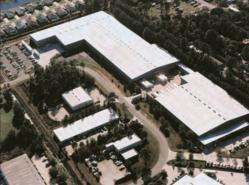 "Do what you say you are going to do, when you say you are going to do it. It's a very basic, yet very important concept that my parents taught me, and I do all I can to uphold it." - Mike Fowler

Charlotte, NC (PRWEB) July 09, 2013
Coastal Industries, Inc., a national progressive innovator providing customer solutions in shower door and bath enclosure manufacturing, welcomes Michael Fowler as their new Southern Regional Manager.
Formerly a Senior Marketing Director for a research-based marketing firm, Fowler holds extensive experience in market research, sales and client strategy, particularly as they relate to big box retailers. Fowler has helped national brands launch, prosper and/or win new business with several big box retailers and holds a deep understanding of the needs of their unique customers.
"I am absolutely thrilled and humbled to be joining the incredible team at Coastal," states Fowler. "I'm proud to be joining an American manufacturer producing products right here in the states and truly supporting their community. I hope to help them build on the incredible momentum they already have going."
Fowler's new role will cover the Carolinas and Tennessee, both strong markets for Coastal. In addition to servicing customers, Fowler will be responsible for uncovering new customers and opportunities for growth for Coastal products.
About Coastal Industries
Coastal Industries was founded in 1972 with the mission to create the industry's finest bath and shower enclosures. Located since its inception in Jacksonville, Florida, Coastal's manufacturing operation is housed in the most advanced and efficient bath enclosure production facility in the world. The 250,000 square foot state-of-the-art facility employs over 200 professionals making it the largest shower door manufacturing facility in the USA. Additional distribution centers are located in Atlanta, Houston and Charlotte. (http://www.coastalind.com)