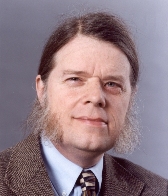 An effective program against cyber attack takes advantage of the body of knowledge that grows daily...
Waltham, Mass. (PRWEB) July 09, 2013
Organizations defending against malicious insiders or cyber attackers must create a layered or "kill chain" defense across the enterprise, understanding and covering all critical points. But with the amount of data to steal rising fast, most companies do not have the specialized resources or data security expertise to succeed. This makes the case for employing a managed security service that can detect and stop attacks as they unfold in real time. This was the message delivered by Dan Geer, security expert and CISO of technology investor In-Q-Tel, the technology investment arm of the CIA, and Enterprise Information Protection leader Verdasys during a live webinar, "Cyber Defense Managed Service - a Force Multiplier." To listen and view the presentation, visit: http://www2.verdasys.com/managed-service-cyber-threat-geer-record-pr.
"Most information theft is silent and prevalent because the majority of firms don't know what information they have or how information movement happens, while relationships with counterparties further complicate the situation," said Geer. "An effective program against cyber attack takes advantage of the body of knowledge that grows daily and leverages services that can give companies the jump start they need to avoid wasting time and money to get real risk management and data protection as quickly as possible."
Geer advised it is difficult for enterprises of any size to create a comprehensive and effective security practice, while most strategies focused on "walling the opponent off" are not sufficient. Similarly, "walling critical data in" and "x-raying anything that moves" are necessary, but also not sufficient, because the best attackers have already eclipsed them. Geer suggests a managed service focused on seeing, correlating, verifying and stopping the exfiltration of a company's sensitive data such as mitigating the risk of insider threat can offer a robust array of benefits including:

Minimum startup latency - the ability to get something up and running fast
Specialty labor, overcoming a growing lack of human resources
Maximum currency - defense against the latest attack methodologies
Minimum surprise - allowing for the design of mitigations to match what can't be prevented
"A kill chain defense deploys controls across all stages of an attack independent of infrastructure and can be extremely valuable in frustrating the opponent," said Geer. But cyber defense layers must cover all critical points, and must be context sensitive in near realtime. Geer pointed out attackers must complete all steps in their attack plan to succeed, while firms need stop only one to send the attacker back to the beginning. A kill chain defense which gathers and correlates data from all possible stages of a cyber attack has the best chance of deploying effective defensive controls to the stages where the attack is most vulnerable.
Verdasys recently introduced Managed Service for Cyber Defense (MSCD), a fully managed, outsourced service for companies and government agencies that need to prevent increasingly sophisticated malware and persistent cyber attacks from stealing sensitive data. See our new Verdasys case study: "CDI Launches Aviation Company DLP Program on Short Runway" here: http://searchsecurity.techtarget.com/news/2240184723/Case-study-CDI-launches-aviation-company-DLP-program-on-short-runway.
MCSD allows security teams to benefit from the expertise of a team practiced in providing insider and cyber attack prevention, detection and containment serving more than 240 global 2,000 customers and government agencies for over a decade. With no additional headcount or hardware required -- and without the need to learn and manage multiple defensive and forensic tools -- organizations can rely on the new managed service to help them gain unprecedented control over data that hackers covet, ensuring the organization's ability to stay on top of changing threats, build and deploy defensive policies and stop advanced malware from stealing sensitive data.
Geer, an entrepreneur, author, scientist, consultant, teacher and architect, is former chief scientist at Verdasys, former CTO of @stake, a consultant and an officer in a number of startups. He has provided industry leaders with high-level strategies in all matters of digital security and in promising areas of security research. He ran the development arm of MIT's Project Athena, where his staff pioneered Kerberos, the X Window System. A widely noted author in scientific journals and the technology press, Geer has co-authored several books on risk management and information security.
Access a recording of the webinar at http://www2.verdasys.com/managed-service-cyber-threat-geer-record-pr.
Download the new Verdasys whitepaper: "Cyber Attack Defense: a Kill Chain Strategy" at http://www2.verdasys.com/verdasys-cyber-threat-whitepaper-PR.
About Verdasys
Verdasys (http://verdasys.com) provides Enterprise Information Protection solutions and managed services to secure sensitive data and assure the integrity of business processes, enabling midsize and global businesses to successfully compete in collaborative and mobile environments. Digital Guardian, a Leader in Gartner's Magic Quadrant for Content-Aware Data Loss Prevention, is a proven technology platform that provides complete, policy-based data lifecycle monitoring, classification, control and forensics on endpoints and servers, virtual machines and enterprise applications, networks, mobile devices and cloud environments. Digital Guardian protects IP and regulated data from compromise by insiders, contractors, partners and targeted cyber attacks. Since 2003, millions of Digital Guardian agents have been deployed to protect critical data for global leaders in manufacturing, pharmaceuticals, high technology, energy, financial services and government.
# # #
Contact: Betsy Kosheff, 413-232-7057 bkosheff(at)verdasys(dot)com