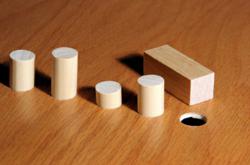 Your values are the gravitational pull naturally driving your focus, primary interests, and motivations
(PRWEB) July 09, 2013
In a recent blog published by Predictable Profits, marketing expert Charles Gaudet urges entrepreneurs and small business owners to build businesses that resonate with their own personal passions and interests.
"Your values are the gravitational pull naturally driving your focus, primary interests, and motivations," says Gaudet, explaining that business owners are more likely to provide value, display industry leadership, and foster customer trust is the focus of their businesses reflect their personal values.
"If we were to come together for a conversation at 3:00 a.m., after you just landed from a 6-hour flight, completely exhausted – and I brought up just one particular topic which would completely energize you, what would it be?" Gaudet continues, "What do you like talking about most?"
The answer to this question, Gaudet says, will highlight the area of interest and expertise that should be the focus of a given entrepreneur's business.
The title of the blog, One Crippling Belief That Breaks Entrepreneurs, references the misconception that going into business "for the money" only will doom many businesses, and that incorporating passion and personal interest is the best way an entrepreneur can develop a product or service that they can stand behind for the long-term.
The Predictable Profits blog features marketing advice, information about strategic business ownership, and expert information on growing businesses, building customer relationships, and capitalizing on overlooked opportunities in businesses of all sizes.
ABOUT CHARLES GAUDET:
Charles Gaudet is widely recognized as a leading small business expert for entrepreneurs who aren't willing to settle for mediocre profits, and want to out-think, out-market, and out-earn their competition. His business advice has been featured on Inc., Fox Business, Forbes, and many other media channels. On his website, PredictableProfits.com, he's endorsed by a range of clients, reporting that Charlie's been the driving force behind marketing strategies earning as much as 6-figures in as little as just 24 hours, and anywhere from 30% to over 100% growth in under a year. He is the founder of Predictable Profits and the Publisher of The Predictable Profits Insiders Club. Follow Gaudet on Twitter at http://www.Twitter.com/CharlesGaudet.
ABOUT PREDICTABLE PROFITS:
Predictable Profits is a leading small business marketing company, specializing in finding overlooked marketing opportunities commonly found in most small-to-medium sized businesses for generating quick, dependable, and predictable profits without having to spend any more money in advertising.
For more information on how to grow your business, visit http://www.PredictableProfits.com and take the free Profit Profile Business Assessment to receive an instant snapshot of the opportunities and strengths existing in your business today.