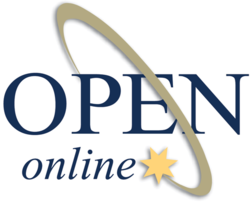 [W]e understand each industry has different needs along with their own specific, regulated on-boarding process
Columbus, OH (PRWEB) July 11, 2013
OPENonline, a leading provider of employment background screening, investigative services, and healthcare solutions, today announced they have joined the HealthcareSource Position Manager® Certified Integration Partner Program. HealthcareSource Position Manager® is the leading provider of talent management software for the healthcare industry. By working together, OPENonline and HealthcareSource Position Manager® will be able to provide integrated solutions to healthcare companies nationwide.
As a HealthcareSource Certified Integration Partner, OPENonline offers a pre-built interface with Position Manager®, the company's applicant tracking system product. The partnership enables HealthcareSource customers to order OPENonline's FCRA-compliant employment background checks – including the Federal OIG/GSA Search that utilizes the U.S. Department of Health and Human Services' and the Office of the Inspector General's database for individuals and businesses excluded or sanctioned from participating in Medicare, Medicaid or other Federally funded programs – directly from the Position Manager platform.
"Our goal is to readily offer an industry specific integration for our healthcare clients. After intensive research, we are proud to announce our partnership with Position Manager," said Heather Browning, Executive Vice President at OPENonline. "Beyond just simply having the basic integration's in place, we understand each industry has different needs along with their own specific, regulated on-boarding process."
HealthcareSource Position Manager® is the leading applicant tracking solution for healthcare, used at more than 1,000 hospitals. OPENonline background screening integration allows a candidate to complete all the necessary background check forms as part of the employment application, and allows HR recruiters to easily order and retrieve background checks from within Position Manager. As a result, HR recruiters can process more applicants more quickly and can more easily evaluate a candidate's fit for their organization. HealthcareSource recently developed new integration code that makes deploying new integration's quicker and easier.
About OPENonline
Accredited by the NAPBS® Background Screening Credentialing Council, OPENonline is a leading provider of background screening and investigative solutions. OPENonline offers a broad range of employment screening, drug screening and employment eligibility verification services, including SelectHire®, a one stop solution for employment screening. The company is dedicated to helping customers save time and money by providing background information that is current, accurate and compliant with exceptional customer service. Each of OPENonline's Safe Hiring Background Specialists are U.S. –based, FCRA certified and compliant with state and federal laws. For more information, visit http://www.OPENonline.com or call 1-888-381-5656.
About HealthcareSource
With more than 2,000 healthcare clients, HealthcareSource is the leading provider of talent management software for the healthcare industry. The HealthcareSource Suite helps healthcare organizations acquire, develop and retain the best workforce possible in order to reduce costs and improve patient satisfaction and safety. The company's talent management solutions include candidate sourcing, applicant tracking, reference checking, behavioral assessments, onboarding, performance management, and learning management. Focused exclusively on the healthcare industry, HealthcareSource consistently earns high marks for client satisfaction and retention. KLAS Research recently named HealthcareSource a category leader for Talent Management for the third consecutive year, in addition to being recognized in the Healthcare Informatics Top 100 and Deloitte Technology Fast 500.