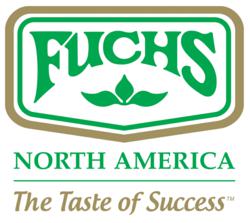 Baltimore, MD (PRWEB) July 09, 2013
Fuchs North America, a leading supplier of seasonings, flavor systems and taste solutions to the food manufacturing and foodservice industries, announces the introduction of a new line of exciting seasonings and flavor bases inspired by the rich and varied traditions of regional barbecue in the United States.
These BBQ bases are the starting point for developing unique custom product offerings for foodservice customers, as well as processed food products for the grocery and retail food segments.
Included in Fuchs' newly-introduced Regional BBQ seasoning lineup are the following base flavor profiles:

Louisiana Bayou Bite Rub – A spicy rub with hints of Louisiana hot sauce, brown sugar, ketchup, smoked red bell peppers and molasses. It has a bit of a kick – and that's just the point.
Texas Mop – Delivering Texas-sized taste, featuring spicy chili pepper and smoked paprika blended with traditional regional spices like cumin and coriander, plus bell pepper, Worcestershire sauce and beer.
Alabama-Style White BBQ Sauce – In a major departure from the traditional tomato- or vinegar-based barbecue recipes, this unique inclusion is used with mayonnaise. Its slightly smoky base begins with sweet-tart flavors from apple juice and tangy apple cider … then joined by spicy horseradish and white pepper. It's a surprising and unforgettable combination of ingredients and flavors.
Kentucky Black Sauce – This rich, sweet and tangy sauce is perfect to help cut the fat on heavy pieces of dark meat. It is particularly successful for barbecue lamb dishes. Its heavy, sweet, brown aromatics come from a complex blend of vinegar, Worcestershire sauce and other special ingredients.
New Mexican Chocolate-Chili BBQ Rub – An intriguing blend of dark unsweetened cocoa, tomato and heavy chili makes this sweet, smoky and slightly spicy rub perfect for finishing meats, or when used as a rub for slow-cooking recipes.
Cali-Que – Sweet citrus and smoky chili married with apple cider vinegar make this a fresh and different marinade and roasting rub. Just like the spirit of its namesake state, it's all-American flavor … with a "California attitude."
According to Howard Cantor, Fuchs North America's corporate research chef, these new Regional BBQ seasoning bases add variety and excitement as rubs, marinades and sauces for beef, pork, lamb, chicken and fish.
"Our inspiration for creating these new flavors is simple: To offer a new twist on traditional barbecue," Cantor reported. "But sometimes, achieving that simple goodness in the final taste entails great complexity in building the taste profile. That's doubly true with barbecue flavors," he added.
BBQ is Big
While many consumers are familiar with the "big four" major barbecue styles – Texas, Memphis, Kansas City and Carolina – when it comes to regional American barbecue, there are dozens of other styles and variations, thanks to the diverse cultural and ethnic influences that inform different sections of the country.
These variations are the inspiration behind the new Regional Barbeque seasonings and rubs offered by Fuchs North America. Not only is broad geographic diversity encompassed in the product mix, but also a full range of species: not just pork, beef and chicken but also lamb, fish, duck and other poultry items.
According to Patrick Laughlin, Director of Marketing, the process by which Fuchs North America develops new flavors and seasonings includes equal parts science and art.
"We pay very close attention to evolving consumer taste preferences, but we're also experimenting with combinations of flavors," Laughlin noted. "After all, we want to help our food manufacturing customers lead the way when it comes to new taste sensations, not just to be part of the herd," he added.
Laughlin reported that Fuchs North America's approach is to work with customers to "go from concept to manufacturing to delivery" of an approved flavor in a very short amount of time.
"Because we have these barbecue and other flavor bases at-the-ready, we can provide base samples for immediate testing. Then we work with each customer to customize and refine the flavor to attain just the right taste characteristics they're seeking," Laughlin stated.
"We have all the building blocks in place at all times, so the entire process from concepting to delivery can happen in a matter of a few weeks – or even mere days. That's a big benefit when customers are under tight product development time frames," Laughlin added.
For more information about Fuchs North America's new Regional Barbecue offerings, contact Patrick Laughlin, Director of Marketing, at 443-544-1228 or plaughlin(at)fuchsnorthamerica(dot)com. You may also visit http://www.fuchsna.com.
About Fuchs North America
Fuchs North America is a leading producer and supplier of value-added seasonings, spices and flavor systems to the food manufacturing and food service industries. With a heritage that extends back to 1939 as Baltimore Spice Company, the firm specializes in the development of full flavor systems, custom flavor profiles and seasoning products – including supporting some of the world's largest and best-recognized food brands.
Fuchs North America's seasoning specialists are experts in anticipating and identifying consumer trends, and converting them into successful flavor profiles. They work closely with food technologists and product development personnel at client companies to design distinctive, differentiated flavor systems. Fuchs products are made in a precision processing environment that ensures consistent, repeatable quality, order to order.
Since 1990, Fuchs North America has been part of the worldwide Fuchs Group, the largest privately-held spice and seasoning company in the industry. The Fuchs Group serves food manufacturing, foodservice and retail segments, backed by secure, quality sourcing plus state-of-the-art production facilities on four continents.