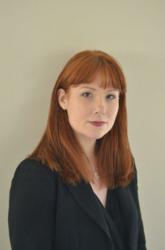 I am delighted to be joining Lawdragon at a significant point in their expansion and am very excited about the new opportunities that this will afford me.
New York, NY (PRWEB) July 10, 2013
Lawdragon is proud to announce it has added Catherine McGregor, Managing Editor of Chambers, as a partner and Chief of Strategic Development.
"We're incredibly proud to have added the brilliant and insightful Catherine McGregor to our team," said Katrina Dewey, Founder and CEO of Lawdragon. "Her experience is without parallel in her understanding of lawyer expertise. Her addition enhances many-fold our noted Lawdragon 500 series and puts a number of new projects on our horizon."
John Ryan, Lawdragon's Editor-in-Chief, also noted the impact McGregor will have on all of Lawdragon's content offerings. "Catherine will significantly increase our ability to create exciting editorial packages through her engagement with leading law firms and in-house law departments," said Ryan.
In her new role, McGregor will provide strategic direction on all aspects of Lawdragon's business. She is passionately interested in the role of the client in determining the future of legal services and is a longtime advocate of diversity in the law. Among her first projects is a series of industry specific guides to assist clients in putting together the best slate of firms to consider for their legal needs. McGregor is responsible for business development, including developing new products and acting as primary liaison with Lawdragon's users from both law firms and legal departments.
"I am delighted to be joining Lawdragon at a significant point in their expansion and am very excited about the new opportunities that this will afford me," McGregor said. "We'll be introducing a range of exciting new initiatives based on insight from clients globally."
McGregor has many years experience in the legal publishing and rankings space having previously served as Managing Editor at Chambers and Partners. While there, she was a key member of the firm's Executive Management Committee. Her role was to provide management and editorial oversight of all Chambers directories and publications and she was also responsible for business strategy and development.
Among her achievements while at Chambers include the bespoke feedback product for law firms: Chambers Confidential, and the corporate-counsel-driven Chambers GC Seminar series. She also created the Women in Law initiative. Catherine spearheaded Chambers' expansion into the Asian market, developing deep relationships with Asian clients and law firms and led the opening of the firm's first international office in Hong Kong.
Catherine was born in London and gained a bachelor's degree and Ph.D from the University of Huddersfield, England, in Literature and Drama. She was previously a lecturer at universities in the UK and USA, including the Museum of Fine Arts School in Boston.
With the addition of McGregor, Lawdragon has opened an office in Covent Garden, London. McGregor will split her time between London and Lawdragon's New York headquarters.
About Lawdragon:
Lawdragon is a fast-growing new media company that offers a unique platform for lawyers to reach consumers. In addition to attorney guides such as the Lawdragon 500 Leading Lawyers in America, the website provides free legal news and features as well as a searchable database of legal professionals that includes online profiles of attorneys and firms. Attorneys can add their professional listing for free and upgrade to a premium profile to better showcase their practices. Visitors can view these listings for free when searching for lawyers, and they can also choose to evaluate listed professionals.