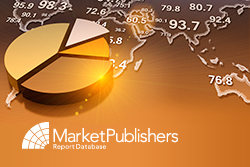 London, UK (PRWEB) July 09, 2013
In 2008, there were more than 9.1 million cards in circulation in Croatia. The country's cards and payments channel experienced growth at a 4.1% CARG during 2008-2012, reaching the total number of cards in circulation equal to 10.8 million in 2012. The levels of card penetration are very high in the Croatia. In 2012, debit cards had the highest penetration level – 1.7 cards per person. Recently introduced contactless payment systems have achieved an intense interest from consumers owing to the benefits they offer.
The Croatian cards and payments industry is predicted to be on the rise over the 5 upcoming years in terms of cards circulation and to witness steady growth at a CARG of above 3.45%. Furthermore, Croatia's total number of cards in circulation is forecast to grow to 13 million in 2017.
Research report "Emerging Opportunities in Croatia's Cards and Payments Industry: Market Size, Trends and Drivers, Strategies, Products and Competitive Landscape" worked out by Timetric has been recently published by Market Publishers Ltd.
Report Details:
Title: Emerging Opportunities in Croatia's Cards and Payments Industry: Market Size, Trends and Drivers, Strategies, Products and Competitive Landscape
Published: June, 2013
Pages: 89
Price: US$ 3,995.00
http://marketpublishers.com/report/finance_services/credit_card/emerging-opportunities-in-croatias-cards-n-payments-industry-market-size-trends-n-drivers-strategies-products-n-competitive-landscape.html
The report draws up a clear picture of the actual state of Croatia's cards and payments market. It provides not only the present data, but also essential historical details on the market performance; examines key industry categories in detail; evaluates the market attractiveness and identifies the most promising growth areas. The study scrutinizes major forces driving the market; describes the regulative framework; characterizes the consumer attitudes and preferences; and also discusses the marketing strategies adopted for selling various types of cards by different institutions in the market. The research study delves into the competitive environment and presents profiles of the top banks in the country. Moreover, future market development forecast through 2017 is available in the report.
Report Scope:

All-inclusive examination of the cards and payments industry in Croatia.
Critical historical and present data on the market performance.
Extensive analysis of the key industry categories.
Examination of the major market drivers.
Accurate description of the regulative framework in the industry.
Review of the emerging consumer attitudes and trends.
Description of the competitive scenario.
Details on the industry dynamics.
Valuable information on the strategies adopted by key operators.
Estimation of the growth potential of the card payments channel in Croatia.
Leading company profiles (including data on the product portfolio and marketing strategies).
Evaluation of the market attractiveness and future market forecast through 2017.
More research reports by the publisher can be found at Timetric page.