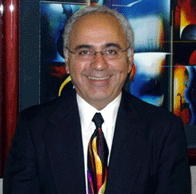 Believe it or not, most people emerge from divorce into happier and healthier lives.
San Jose, CA (PRWEB) July 10, 2013
San Jose Divorce Lawyer John S. Yohanan has been serving clients in Northern California for over 3 decades and has helped thousands of families and individuals through the challenges of divorce and other family law struggles. Based upon that experience and the current state of the California and nationwide economy, he says that his tips for people considering divorce may be more vital than ever.
The Great Recession may still linger, but the worst seems to be in the past. The nation's unemployment rate and dismal housing market seem to have all improved recently. "Though financial worries are often at the heart of marriage dissolution, some people actually stay in their marriages because they believe that they cannot afford to split up. Now that the economy is improving, some couples may find that the time is right to dissolve their marriage, " Yohanan says. "When one or both spouses are out of work, when they are trying to save the family business, when their home value has plummeted, and when their children's college tuition seems to increase each semester, getting divorced may just not seem like a practical move," he continues.
A report published at the end of the recession echoes what Yohanan says. Divorce rates slightly declined during the recession according to an NPR report published in February of 2011 called "For Some Couples, Economic Indicators Say Split." The report's author, Jennifer Ludden, states "when the economy tanked, a lot of unhappy couples decided it just wasn't the time to split. Some held off when they couldn't sell their home. Federal figures suggest the divorce rate fell about 7 percent between 2006 and 2009" and writes that it may be "a grim sign of the economic recovery, the divorce rate, which dipped during the recession, appears to be on the rebound." While data may not yet show a huge uptick in divorces, like many of the divorce lawyers quoted in the NPR story, Yohanan believes it is possible and believes that now is the time to review the do's and don'ts for people contemplating divorce or already going through the process.
"Because I have been working in this area of the law for so long, I have been able to compile a list of practical steps. Though no two divorces are identical, there are many commonalities and having these tips available may help someone avoid some of the common challenges that can arise in a family law dispute especially if children are involved," he says. "If the divorce rate does increase, and it might, these tips may save some people considerable time, money and effort."
Tips Related to Child Custody
Yohanan's first tips are related to child custody negotiations. Parents should "keep track of how much time each of you spends with the children, even in taking them to doctors and dental appointments, parent teacher meetings, music lessons and other similar activities. Documenting the amount of time you spend with the children will assist you in child custody and visitation negotiations."
Another important tip to keep in mind: "Never say anything negative about your spouse or soon-to-be ex in front of the kids because this can harm your chances of getting the custody or visitation arrangement you want." Outbursts of anger, making threats and being belligerent will have a detrimental impact on custody and support negotiations, Yohanan continues. "By making threats to your spouse, such as to take the children and move, or quit your job to not pay support or any other similar kind of statement may come out in the negotiations and will hurt you in custody and support proceedings." Of course "emotions can be very raw during a divorce but don't let temporary emotional turmoil have a long-term impact on your family's health."
Tips Related to Economic Health
Whether or not children are involved, finances are typically a topic that causes divorcing couples considerable anxiety. And since the recession has had such a massive impact on family finances, this may be a particularly important tip in the post-recession economy. Many couples may just now be regaining their financial footing and Yohanan says that documenting finances is crucial during a divorce. He says, "do not throw away bank and financial statements. Credit card statements, loan documents and even receipts for bills that you pay should be retained. I want my clients to obtain reimbursements, accurately divide their community accounts, and prove the separate character of an account. Without documentation, equitable division of assets and debt can be more challenging than otherwise."
Yohanan also advises his divorce clients to "obtain at least three years of their most recent income tax returns. These will probably be necessary for both spousal support and child support negotiations." Other documents that will be essential: escrow closing documents for the purchase of any home before and during marriage. "These will be necessary to prove a right to reimbursement of separate property used to acquire property during the marriage."
Always Consider Long-Term Well Being
Yohanan focuses much of his practice on highly complex, large-asset divorces in Silicon Valley and throughout Northern California. Many of these involve numerous properties, extensive stock portfolios, retirement accounts, overseas assets and other financial intricacies. But "no matter who I represent, the emotional anxiety for a divorcing couple is fairly consistent. No matter the income level, divorce is challenging and I understand that my clients need an aggressive advocate but they often simply need someone to talk to." Because he understands the emotional turmoil that marriage dissolution can wreak, he closes with tips that are meant to help his clients obtain long-term peace of mind. "Of course I provide answers to legal questions and guide clients through the divorce process but when you work in this field, you are working with people involved in emotional turmoil. I try to help them avoid some of the mistakes that can lead to disruptions that are hard to fix."
He offers this advice: "Do not use the kids as messengers. Of course you want to be honest with the children but they should be kept out of the divorce proceedings as much as possible. They should not be given unnecessary responsibilities." Additionally, "children should not be used as spies to report on a spouses' behavior. This encourages them to take sides and can be emotionally devastating to children in the long run."
The goal of a divorce should not be "getting even for past wrongs or perceived slights. A divorce should lead to long-term well being. Believe it or not, most people emerge from divorce into happier and healthier lives. The process can be emotionally challenging but there is no need to make the process more difficult by saying or doing things that poison the well, so to speak."
Whether the divorce rate increases in post-recession America or not, people will continue to need divorce lawyers and Yohanan's tips may help them through this difficult time.