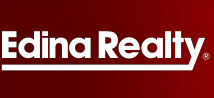 many homeowners are wondering if they now have equity in their homes
Chanhassen, MN (PRWEB) July 10, 2013
Chanhassen real estate agent Kris Lindahl of Edina Realty recently released a new website for Chanhassen homeowners to use when looking for equity in their homes. "With the recent market improvement in sellers' favor many homeowners are wondering if they now have equity in their homes," Lindahl said. The Minnesota Equity Calculator website will help homeowners do just that.
The website allows homeowners to enter a few pieces of information that will be kept private and receive a real-time email that includes an estimated value of the equity in their home. "This will really give homeowners the confidence they need to begin the selling process," Lindahl said, and continued, "And when they're ready they'll know who to call."
Lindahl's coveted approach to real estate combining advanced market knowledge and technological expertise has made him one of the most sought-out agents in the nation. "I'm happy to provide the most reliable resources to both my clients and the general public to create a healthier real estate market," Lindahl said.
Visit the Minnesota Equity Calculator website today to get an estimated value on the equity in your home and to list your home call Kris and his team at (763) 280-7349.