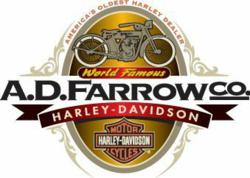 Columbus, OH (PRWEB) July 09, 2013
On Sunday, July 14th the 9th Annual Natasha Starkey Benefit Poker Run will take place. Seventeen year old Natasha has a rare genetic skin disorder called Epidermolysis Bullosa. EB causes the skin and membranes to be so fragile that the slightest touch may cause painful blistering or tearing of her skin. There are many types of EB and Natasha has the most severe. Gatsby's has adopted Natasha as a beneficiary of its charity fund raising events. All profits from this event will go to Natasha and the Gatsby's Charitable Trust.
The Poker Run has an entry fee of $20 per driver and $10 per passenger. The day will begin at 8:00 a.m. with breakfast at Gatsby's and registration will begin at 9 a.m. The first bike will be sent out at 10 a.m. and the last bike will be in at 4 p.m. The event will include a raffle drawing, a 50/50 drawing, a live auction, and poker hand payouts for first, second, and third place. The event flaunts a Grand Prize of a 2013 Harley-Davidson Road Glide Custom. Tickets can be purchased for only $20.00 and only 2000 tickets will be available for purchase. Event coordinators purchased the bike from A.D. Farrow Co. Harley-Davidson. America's Oldest Harley Dealer will support the event in the form of gift cards, merchandise, and as a ticket sponsor.