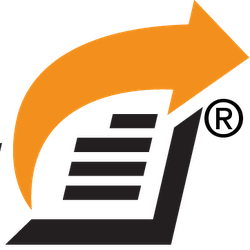 Some seasonal businesses heat up during the summertime, but most businesses see a major slow-down during the summer months.
Westlake Village, CA (PRWEB) July 10, 2013
CorpNet.com, a leading online business document filing company that helps entrepreneurs start a business and keep a business in compliance, released its eight-step plan to help small businesses get ahead during the summer months.
"Some seasonal businesses heat up during the summertime, but most businesses see a major slow-down during the summer months. While some business owners worry about the drop in business, we think it can be a great opportunity for entrepreneurs to update their skills, technology, marketing, and anything else that needs attention. That's why we created the list," said Nellie Akalp, co-founder and CEO of CorpNet.com.
CorpNet.com has helped more than 10,000 small businesses across the country form an LLC or Corporation, file a DBA, keep their business compliant, and more. By working closely with small businesses, the company has identified the unique challenges and opportunities facing small businesses and entrepreneurs today.
CorpNet's 8 small business tips to get ahead this summer
1. Hit the books: Pick one topic to add to your arsenal of skills (such as how to use Pinterest or how to start a blog). Then, create your own "summer school" by attending a local class, pick up a book, or find a training webinar on the topic.
2. Update all your social media profiles to make sure they're accurate, up-to-date, compelling, and loaded with important keywords.
3. Get out of your comfort zone. Break away from the routine to find new sources of inspiration. For example, visit a different coffee shop, try a new exercise class, or go to a festival you'd never consider.
4. "Summer-ize" your marketing. Incorporate summer themes into your content marketing (such as grilling recipes or summer pet care tips), or treat your top clients to a summer activity like golf or a barbecue.
5. Revisit your business goals for the year. Are there any less important tasks that are distracting you from your top-line goals?
6. Get ahead of the game by thinking about tax season. Meet with a tax advisor to see if there's anything else you should be doing this year (such as form a corporation or plan for more expenses).
7. Touch base with your best contacts (top clients, former colleagues, mentors) before your schedule gets too busy.
8. Set aside time for yourself. Whether you take a two-week beach vacation or just make a point to set aside an hour to do something you enjoy every day, remember that it's important to recharge your batteries in order to stay focused and motivated throughout the year.
About CorpNet.com
CorpNet.com is an online business document filing service that provides new and existing business owners with the most comprehensive, cost-effective services when it comes to starting, protecting, and managing a business. Through its website, CorpNet.com provides business filing services required for a variety of business needs such as: incorporate a business or form a Limited Liability Company (LLC), file a DBA, Doing Business in Multiple States (Foreign Qualifications), close a business (Dissolutions), Registered Agent Representations, Trademark Search and Registrations, and Corporate Compliance services and supplies for all 50 states.
Founded by experienced entrepreneur/attorney husband and wife team, Philip and Nellie Akalp, CorpNet.com is a private company based in Westlake Village, CA. For more information, please visit http://www.corpnet.com or follow @CorpNet on Twitter.