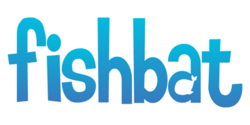 Bohemia, NY (PRWEB) July 10, 2013
On July 10, fishbat, one of the nation's leading online marketing companies, takes a look at the new 'sort comments' feature on Facebook as reported in a Mashable article.
According to the July 7th article on Mashable titled "Facebook's 'Sort Comments' Feature Gets Early Thumbs Up From Users," the new sorting feature will allow users to sort comments based on both recent activity as well as 'top comments.' The article says the feature is currently only available for select pages and users, but should be rolling out to more users in the near future.
The sorting capability allows pages with high volume to quickly moderate posts in real time. The article states that this is a great feature for page administrators to have, switching between top comments and viewing comments in chronological order gives admins options on how to sort through comments.
Justin Maas, vice president of client relations at fishbat, states, "The more businesses and users with a large following use social media, the more that social media sites will cater services to these users." Maas says. "Having the ability to sort comments from both chronological order and top comments allows users to quickly see and sort comments that are being posted on their pages."
Maas says the new feature will prove to be very useful for brands. "It's always good to see Facebook developing new features," he says. "I am interested to see how people will receive the new feature and how they will use it. Online marketing companies will surely use this feature to improve brand communication with fans. Sometimes comments can be jumbled up and it's hard to respond to certain people. I think the feature will clear up confusion and help to make comments easier to manage."
fishbat, Inc. is a full service Internet marketing company and social media agency. Through social media management, search engine optimization (SEO), web design, and public relations, fishbat strives as a marketing firm to raise awareness about your brand and strengthen your corporate image.
#####