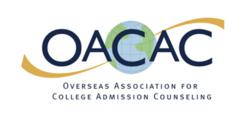 "We are thrilled to have event like the OACAC conference and are grateful to the organizers for putting on such a great event."
Poughkeepsie, NY (PRWEB) July 09, 2013
Organizers of the conference, to be held July 9-11 at Marist College in Poughkeepsie, New York, expect 1050 delegates from over 80 countries.
Delegates include representatives of North American colleges and universities and college counselors from high schools outside the United States. These high schools include American schools, British schools, international schools, and local high schools that send students to college in North America. This will be ArborBridge's third year in a row attending the OACAC conference.
ArborBridge considers the OACAC conference to be an indispensable resource in its effort to serve students overseas with the finest possible test preparation. ArborBridge works closely with college counselors to ensure that their students are prepared for exams such as the SAT, ACT, and Subject Tests. In many cities overseas, such test preparation resources are scarce, and many international students -- especially those from expatriate families who frequently move and travel -- often need a test preparation with the flexibility of ArborBridge's one-to-one tutoring.
"ArborBridge is as dedicated to providing test preparation as OACAC-member counselors are to providing expert guidance," said Josh Stephens, ArborBridge's Director of International Development and a former independent college counselor. "Attending the conference, getting to know counselors, and keeping abreast of trends in international education enables us to complement their work and ensure that their students can present stellar test scores to their prospective colleges."
Most importantly, OACAC offers ArborBridge the chance to participate in and get to know the international education community even better than it already does. Differences in curriculum, school cultures, and national cultures can often hinder students' performance on standardized tests. Becoming familiar with schools and forging relationships with college counselors enables ArborBridge to help students overcome any impediments.
"ArborBridge reaches out to students in a variety of ways, including via our website, social media, and presentations," said Lisa Helmers, ArborBridge's Associate Director of Programs and Development. "But nothing compares to the chance to build relationships and share ideas with counselors at OACAC."
"We are thrilled to have event like the OACAC conference and are grateful to the organizers for putting on such a great event," added Stephens.
As well, ArborBridge makes an effort to work with students who are advised by professional college counselors, such as those who belong to OACAC. Solid advising can be crucial for international students who might otherwise find the American application and standardized testing process to be confusing.
"There is so much misinformation out there, and students often spend an inordinate amount of time inefficiently studying for the SAT," said Kate Ballard-Rosa, ArborBridge's Director of Instruction. "Our goal -- like that of many college counselors -- is to demystify the process and ensure that students spend their time wisely."
About ArborBridge
ArborBridge has helped hundreds of students from 18 different countries maximize their potential score on the SAT and ACT. Their students have seen SAT point increases exceeding 600 points and gained admission to top colleges like Stanford, Cal Tech, NYU, Columbia, Penn, and Georgetown.
ArborBridge tutoring is live, one-on-one, and delivered online by elite American tutors using ArborBridge's proprietary SAT/ACT curriculum, specifically designed for online tutoring. ArborBridge was founded in 2011 by Tim Urban and Andrew Finn, who previously founded Launch Education Group, a premier in-person tutoring firm with offices in Los Angeles and Manhattan.