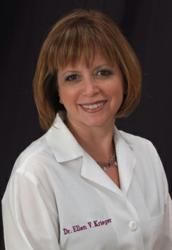 She is a lovely, caring dentist with a great bedside manner. Her attention to detail is amazing. I would absolutely recommend her to everyone!
Washington DC (PRWEB) July 10, 2013
Ellen V. Krieger, DDS was awarded the "Best of the Best" designation for excellence by Follow Media Consulting, Inc. in the category of Dentist in McLean VA and Dentists in McLean VA. This award signifies the continued commitment and dedication of the area best in dental care services.
Dr. Ellen Krieger, DDS has been practicing family and cosmetic dentistry in McLean, VA for over 25 years. She graduated from Georgetown University School of Dentistry in 1985. She also graduated from Adelphi University in New York in 1980 with a Bachelor of Science degree in Biology and an Art Design minor. She has been practicing dentistry in the Northern Virginia area for over 25 years. She practices family dentistry with a passion for cosmetic dentistry. Dr. Krieger is also a member of the ADA, VDA, NVDS, and GWAWD groups.
Dr. Ellen Krieger's clinic uses state-of-the-art digital X-rays, which use less radiation and have better diagnostic quality to patients. Her clinic also provides a wide range of services:

Cosmetic Dentistry/Veneers
Root Canal Therapy
Crowns and Bridges
White Fillings
Implant Dentistry
Preventive Dentistry
Gum Disease Treatment
Cleanings and Teeth Whitening
Family Dentistry
And the best thing about these service is they are all Latex Free.
You can call Dr. Krieger's clinic at phone number (703) 673-6363 or you can also visit her website at http://www.ellenkriegerdds.com to know more on her dental services.
About Follow Media Consulting, Inc.
Named one of the best SEO companies by Jonas Marketing, Follow Media Consulting, Inc. is a rapidly growing worldwide firm of SEO, Social Media, and Mobile Marketing Professionals. Follow Media Consulting, Inc. headquarters is located in Richmond, VA. However, our professional team is networked across the world, with regional offices across the United States, in the United Kingdom, Canada, Australia, France, South Africa, the Philippines, and India.