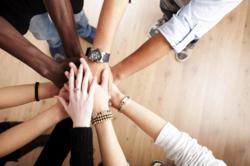 San Francisco, CA (PRWEB) July 09, 2013
For a little over a year, STEMconnector® has been pleased to offer the STEM (Science, Technology, Engineering and Math) Education and Workforce Development community our free news alerts publication, STEMdaily®. Through e-mail, a widget, our website, and social media feeds, over 10,000 (and growing) thought leaders in academia, industry, foundations, and non-profits receive these news alerts each and every day.
While the focus has been on giving this community a broad, national outline of what is going on in STEM, there are countless, awe-inspiring stories and announcements from organizations at the local and regional level that need to be heard. Nowhere is that more apparent than in California. That is why STEMconnector is partnering with the California STEM Learning Network (CSLNet) to launch California STEM Weekly. CSLNet is the ideal partner for this publication because its nine regional STEM networks are strategically placed across the state and each one is actively engaged in unique efforts to advance high-quality STEM education and policies. Each and every Friday, starting July 12, 2013, CSLNet and STEMconnector® will be offering a variety of STEM stories and announcements focused on what's going on in the great state of California.
California's strong network of universities, community colleges, innovative K12 schools, industry, education startups, state and municipal government agencies, and non-profit organizations are leading the incredible work in STEM on the ground, all around the state; bringing together STEMconnector®'s news team and CSLNet and its nine regional networks to collaborate on California STEM Weekly.
To sign up, head to STEMconnector.org/California or send an e-mail to administrator(at)cslnet(dot)org. Also, do not miss out on national STEM and EdTech news by signing up for STEMconnector®'s other news alerts, STEMdaily® and the EdTech Weekly Report™ at STEMconnector.org/STEMdaily. Log on to http://cslnet.org/news/stay-connected/ to sign up for the CSLNet's monthly Newsblast. Interested parties who want to submit content to California STEM Weekly should e-mail stories, ideas for blog posts, etc. to California(at)STEMconnector(dot)org.
While we are starting this local focus in California, in future months, STEMconnector® is also seeking other state and regional partners for local news alerts. E-mail STEMdaily(at)STEMconnector(dot)org if interested.
About STEMconnector
STEMconnector® is "the one-stop-shop" for STEM information. With several products and services, STEMconnector® supports its members design, implement and measure their STEM strategies. Since its launch in 2011, STEMconnector® has been the leader in leveraging a network of STEM stakeholders and "making things happen." STEMconnector®'s charge is to identify, inform and connect entities working in STEM Education/Careers to assess smart STEM investments and results. To learn more about our work, visit our website at STEMconnector.org.
About CSLN
The California STEM Learning Network is a San Francisco-based non-profit founded in 2010. We are creating a statewide network of champions across the public and private sectors to ensure all California students have access to high quality Science, Technology, Engineering, and Math (STEM) learning opportunities that prepare them for success in college, career and their daily lives. Our growing network is working to shape and implement a common agenda to advance policies and programs that increase quality, access and innovation in STEM education across each region and throughout the state. To learn more about our work, visit our website at http://www.cslnet.org.