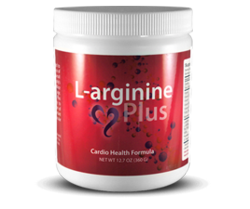 one of the most versatile and effective health supplements
(PRWEB) July 09, 2013
King Supplements will now be offering L-arginine Plus as part of their performance, endurance, and whole body health supplements. Among these lines, King Supplements offers products designed for weight loss, pain management, and beauty. They carry not only the most popular products on the market today, but also the most proven.
L-arginine Plus is a supplement known to have an array of health benefits. It is based on a Nobel Prize winning medical breakthrough that targets the production of nitric oxide in the body's cardiovascular system. Studies show that the amino acid, l-arginine, is what increases production of nitric oxide in the body. The effect is lower, more stable blood pressure levels, and a healthier blood flow. A healthier blood flow allows for more oxygen to reach the muscles of the body, which; can increase recovery, endurance, strength, and even one's sex drive. L-arginine Plus also contains other amino acids, vitamins, and minerals that give the body energy.
Ryan, marketing associate for L-arginine Plus, commented on the new partnership with King Supplements, stating, "L-arginine Plus is one of the most versatile and effective health supplements out there, and we couldn't be more pleased that our product will be available through King Supplements. Because of their popularity and respect in the supplement community, our product will reach many new people."
For more information, visit http://www.kingsupplements.com/l-arginine.html.