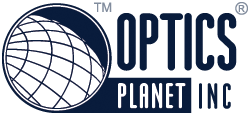 Northbrook, IL (PRWEB) July 09, 2013
OpticsPlanet continually pushes to bring the very best gear to their loyal customers. From rifle scopes and binoculars to high fashion sunglasses, the world's best brands line up to get their most exciting products listed on OpticsPlanet.com, and B.E. Meyers is the latest addition.
A very exclusive brand, with extremely few retailers lucky enough to carry their incredible night vision and laser sights, B.E. Meyers has more than thirty years of experience as a technology leader, and the reputation that experience has led to inspires confidence in every customer. Because of this exceptional quality OpticsPlanet could not be more excited to add them to their long list of brands.
Yury Persits, Senior Manager of Government and Institutional Sales at OpticsPlanet, said, "I'm very excited to work with B.E. Meyers. As one of the highest quality military and law enforcement laser manufacturers on the market, it's an excellent addition to our product offering."
With laser sights and IR illuminators intended for use by top professionals around the world, B.E. Meyers brings the absolute best of the best to OpticsPlanet. Few other online destinations can claim to carry their lasers so OpticsPlanet's fans can now find yet another of the top laser sight brands.
About OpticsPlanet, Inc.
Founded in 2000, OpticsPlanet, Inc. is the leading online destination for technical and high-performance gear. OpticsPlanet, Inc. serves demanding enthusiasts and professionals who are passionate about their jobs, serious about their recreation, and devoted to their service. Currently offering over 700,000 items from 2,500 brands in 300 niche specialty categories, OpticsPlanet, Inc.'s wide selection of riflescopes, holsters, sunglasses, flashlights and more combined with great prices, in-house customer service and a knowledgeable team of specialists has helped it grow into one of the largest online retailers in the world.
In 2012, the company was recognized for the sixth straight year by Internet Retailer Magazine as one of the top 500 e-retailers in the United States. OpticsPlanet, Inc. has also been recognized by Inc. Magazine as one of the top 5,000 fastest growing companies in the country, and the Better Business Bureau has ranked them as A+.
Some of the stores in OpticsPlanet, Inc.'s portfolio include OpticsPlanet.com, Dvor.com – the world's first members only store devoted to gear – EyewearPlanet.com, Tactical-Store.com, and LabPlanet.com.