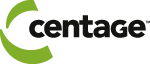 Five advanced planning practices will be demonstrated with emphasis on how SMEs can utilize them
Natick, MA (PRWEB) July 10, 2013
Centage™ Corporation, a leading provider of easy to use, budgeting and forecasting software (Budget Maestro™), will host the third installment of a webinar series on best practices for forecasting featuring noted author and Program Director for the Beyond Budgeting Round Table (BBRT) North America, Steve Player. Taking place on Wednesday July 17th, the webinar will highlight five advanced forecasting best practices for small and midsize organizations looking to expand financial planning and control.
Webinar details:
Title: Part 3 of 4, "Leveraging Advanced Forecasting Practices"
Date: Wednesday, July 17th 2013
Time: 2:00 p.m. ET/ 11:00 a.m. PT
Registration link: http://go.centage.com/bbrtjuly
Many small to mid-sized enterprises (SMEs) have made the case for change and successfully moved to continuous rolling forecasts. The next phase requires an understanding of how to best leverage advanced planning practices and new capabilities.
This webinar session will highlight:

How organizations have expanded their planning process maturity levels to add greater value to their organization.
Five advanced planning practices will be demonstrated with emphasis on how SMEs can utilize them.
Emerging tools that help SMEs deploy these practices even they though they have limited headcount.
Case examples of these practices in process.
The guest speaker will be Steve Player, Program Director for the Beyond Budgeting Round Table (BBRT) North America. He is also the co-author (with Steve Morlidge) of Future Ready: How to Master Business Forecasting (Wiley, 2010) and the co-author (with Jeremy Hope) of Beyond Performance Management (Harvard Business School Press, 2012).
For more information follow us on Twitter @Centage or visit our blog http://centage.com/Blog/.
About Centage
Centage Corporation is a leading provider of automated, budgeting and planning software solutions for small to medium-sized organizations. Since 2001, thousands of managers at all levels have utilized the Budget Maestro family of solutions to streamline their budgeting, forecasting, financial consolidation, performance analysis, and reporting processes. The company is privately held and headquartered in Natick, MA. To learn more visit our web site http://www.centage.com , connect with us on Twitter @Centage, or visit our new and improved company blog http://centage.com/Blog/ for the latest insights on budgeting and forecasting strategies.
About Beyond Budgeting Roundtable
The BBRT is an international shared learning network of member organizations with a common interest in transforming their performance management models to enable sustained, superior performance. BBRT helps organizations learn from world-wide best practice studies and encourages them to share information, past successes and implementation experiences to move beyond command and control.