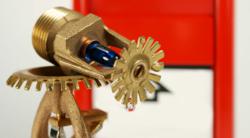 Burbank, CA (PRWEB) July 10, 2013
USA Business Insurance announced today that general liability insurance is available for fire sprinkler contractors, fire equipment distributors, fire extinguisher sales and service companies, fire alarm companies as well as any small, medium or large-sized companies that deal with the automated fire sprinkler industry. This is extremely important especially to the sole proprietor whose entire livelihood many be in jeopardy should there be a judgment filed.
Unfortunately, in the many instances when a fire suppression system fails to operate as designed, lives may be lost and the physical damages to property can range in the hundreds of thousands if not millions of dollars. When life and property are lost, fingers begin to point in different directions, usually in the direction of the company that sold, serviced and provided routine inspections for the equipment. An automatic fire sprinkler contractor can be blamed and excessive legal fees can amass – even if the contractor is found not to be liable. General Liability Insurance will cover the legal fees either way and also cover the property damage if the contractor is determined to be at fault.
More often than not, contractors desire more coverage with Fire Sprinkler Contractor Insurance and request that additional provisions are bundled and underwritten with the policy. Smart business owners like to make sure that situations such as errors and omissions, extended property coverage, employers benefits liability and other line items are included.
When a fire sprinkler contractor is asked to bid on a job and wins the bid, generally proof of insurance is required. Policies can be written on a per job basis, or a blanket policy can be written that can cover multiple jobs that are being worked simultaneously.
To learn how bundling a complete package for a fire sprinkler contractor, fire equipment distributor, fire extinguisher sales and service company or fire alarm company where the concern is covered for all major incidents, visit http://www.businessinsuranceusa.com/fire-sprinkler-contractor-insurance.