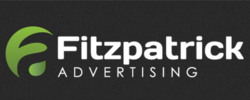 "They [McElveen Auto Group] have a long history in the Charleston area, and our team has already begun producing some great work to continue that strong presence."
Atlanta, GA (PRWEB) July 12, 2013
Fitzpatrick Advertising was recently signed on as agency of record for McElveen Auto Group of South Carolina. The Charleston area group includes a trio of new car dealerships--Buick, Truckville, and GMC in Summerville--as well as used car dealerships TruAuto in Ladson and Economy Cars in North Charleston.
McElveen Auto Group was established in 1978 and has grown to become one of the largest car dealerships in South Carolina. Fitzpatrick Advertising will handle all creative production and media placement for radio, print, television and digital ads.
"We're very excited to become partners with the McElveen Auto Group as their advertising agency," said Jim Fitzpatrick, CEO of Fitzpatrick Advertising. "They have a long history in the Charleston area, and our team has already begun producing some great work to continue that strong presence."
Established in 2004, Fitzpatrick Advertising is a full-service advertising agency specializing in powerful multimedia campaigns designed to help new car dealers across the country succeed in today's rapidly changing environment. With a team of seasoned professionals, the agency is committed to helping its clients achieve measurable results that increase traffic, improve customer retention and build long-term brand loyalty.
The Fitzpatrick Advertising suite of services is one of the most comprehensive in the automotive advertising industry, using digital marketing services, including search engine marketing, search engine optimization, reputation management and social media, as well as traditional channels such as television, print, radio and direct marketing. Fitzpatrick Advertising also created Fitz University and Fitztrac, unique online tools that go beyond the usual advertising and marketing strategies.