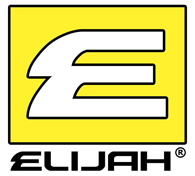 Chicago, Illinois (PRWEB) July 10, 2013
Elijah Ltd., an industry leader in computer forensic and eDiscovery services, has become a Relativity Consulting Partner. As a Relativity Consulting Partner, Elijah will be able to provide clients with their signature legal and technological expertise, alongside the scalability and flexibility of Relativity.
"We are excited to add Relativity to our existing portfolio of eDiscovery solutions," said Elijah president Andy Reisman. "Elijah continues to listen and respond to clients' needs by offering the most effective technology solutions that expedite litigation processes while reducing costs."
Relativity is a web-based solution for the processing, review, analysis, and production stages of electronic evidence. The platform enables users to process data directly for review; build, automate, and audit custom workflows; use a complete set of text analytics capabilities including computer-assisted review; and build applications on top of Relativity to manage and search all kinds of case-related data and information.
"We're happy to welcome fellow Chicago company, Elijah, as a Relativity Consulting Partner," said Andrew Sieja, president and CEO of kCura. "We look forward to working with them as they focus on providing clients with solutions that reduce the costs and risks of e-discovery."
For additional information regarding Elijah's electronic discovery hosting services see http://www.elijaht.com/ediscovery/hosting.
About Elijah Ltd.
Founded in 2003, Elijah Ltd. is an industry leader in providing electronic discovery and computer forensic solutions. Elijah was recognized in 2013 as a "Top 100+" eDiscovery provider by ComplexDiscovery and has been recognized as among the top twenty companies nationally in eDiscovery processing capacity. Elijah is called upon by many of the largest law firms and Fortune 500 companies to meet their computer forensic and e-discovery needs. For additional information please contact info(at)elijaht(dot)com, visit http://www.elijaht.com or call 866-354-5240.
About kCura
Recognized as a "Leader" in Gartner's 2013 E-Discovery Magic Quadrant, kCura are the developers of the e-discovery software Relativity, a web-based platform for the processing, review, analysis, and production of electronic data. Relativity has more than 75,000 active users worldwide from organizations including the U.S. Department of Justice and 95 of the top 100 law firms in the United States. Relativity also powers Method, kCura's workflow and notification system for managing legal hold and risk assessment processes. kCura helps corporations, law firms, and government agencies meet e-discovery challenges by installing Relativity and Method on-premises and providing hosted, on-demand solutions through a global network of partners. kCura has been ranked the 31st fastest-growing technology company in North America on Deloitte's Technology Fast 500 and named one of Chicago's Top Workplaces by the Chicago Tribune. Please contact kCura at sales(at)kcura(dot)com or visit http://www.kcura.com for more information.