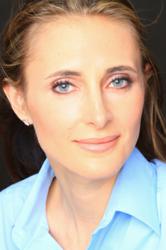 My daily skin care regimen is always simple, and should include an adequate SPF product in the summer.
New York, NY (PRWEB) July 12, 2013
The first tip: keep it simple.
"My daily skin care regimen is always simple as I cannot possibly work all day and expect to manage an 8-step skin care routine at the same time," says Dr. Barnett. Her regimen consists of a gentle facial cleanser (EltaMD Foaming Cleanser or Neutrogena Gentle Daily Cleanser), a non-comedogenic moisturizer (Elta MD AM Therapy Facial Moisturizer), an occasional exfoliant (glycolic/salicylic acid pads) and a twice-weekly nighttime application of a topical prescription retinoid.
In keeping with this philosophy, Dr. Barnett will not change her entire skin care regimen for the summer. The basic components (cleanser, moisturizer, exfoliant, retinoid) stay the same. However, given the need for an SPF during the summer months, she replaces the EltaMD AM Therapy Facial Moisturizer with the Elta MD UV Clear.
"For optimal sun protection, I recommend a product with an SPF between 30 and 55 that also provides broad-spectrum coverage for both UVA and UVB rays," says Dr. Barnett.
Another important summertime tip is to use a retinoid. Apply this cream at night, as it can be photosensitizing. Studies show that topical retinoids, which are Vitamin-A derivatives, are effective at preventing and minimizing the appearance of wrinkles and at reducing pores, discoloration and sun damage. Dr. Barnett uses her own specially-formulated prescription strength topical retinoid (Trans-A Cream), but says that there are newer and gentler prescription topical retinoids available.
The last tip from Dr. Channing Barnett for optimum skin care during these summer months is to avoid overexfoliation.
"One of the more common skin care mistakes I see my patients make is overxfoliating, typically with scrubs or harsh cleansers," comments Dr. Barnett.
Exfoliatoin is crucial and good for the skin, but only in appropriate doses, which varies depending on the skin type. Overexfoliated skin is much more sensitive to any sun exposure, which is not good for the summer especially.Dr. Barnett exfoliates twice or three times weekly with glycolic and salicylic acid pads.
"Pads are easy and are great for removing makeup, exfoliating and wiping away that summer sweat!" she comments.