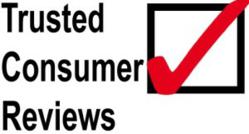 New York, New York (PRWEB) July 09, 2013
TrustedConsumerReview is pleased to announce Phone.com, as the best VOIP phone service provider for July 2013.
Phone.com, is a cloud based voice over IP phone service provider, that helps consumers find a reliable, and most importantly, affordable, cloud based phone service. Business owners, regardless of size, in addition to home owners, can find a viable and affordable solution on Phone.com
With great rates, award winning customer service, and over 40 great features, Phone.com was the easy pick as the top rated VOIP phone service.
About TrustedConsumerReview.com
TrustedConsumerReview.com is a leading provider of independent reviews and rankings for thousands of products, businesses, and services. Our goal, at TrustedConsumerReview.com, is to provide fair and accurate reviews that are representative of the business in question.