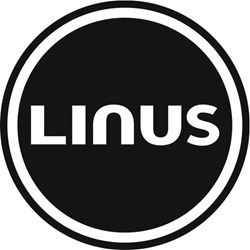 Bohemia, NY (PRWEB) July 15, 2013
On July 15, city bike designer, Linus bike, commends Atlanta, Georgia, for promoting a bike share program for its residents and tourists within the city.
According to a July 8th, 2013 article published on Gas2.org, entitled, "Atlanta Gets A Bike Share Program," bike share programs are appearing in many major cities across the United States and Atlanta, Georgia is looking to jump on the bike share bandwagon.
viaCycle is a Georgia Tech based startup, launched in 2011, that allows bikes to be locked and placed on any bike rack, not needing to be placed in a specific corresponding bike docking station. This bike share program named viaCycle creates a whole new form of bike share programs. Atlanta is looking at the viaCycle bike share system for help in integrating a similar bike share program within city limits.
The viaCycle system also utilizes a GPS system to track each bike that is being used on the streets as well as various ridership data. This app-based system makes finding, unlocking, and paying for the bike as easy as a click on your phone. This system will intrigue fans of bike share programs because it is easy to find and pay for the back. It is also extremely convenient, giving users the ability to lock the bike at any normal rack instead of a docking station.
So far the city of Atlanta has "allocated more than $2 million to upgrade bicycle lanes and to build Atlanta's first bicycle mall and neighborhood greenway." The plan will also include "120 miles of bicycle facilities and 60 miles of bicycle lanes." By 2016, the city hopes to have "570 bicycles at 57 stations throughout the metropolitan area."
Jason Latty, a representative of Linus Bike, a city bike designer, commends Atlanta for implementing this new bike share program that will allow an easier experience for those wanting to bike around the city. "Biking is an important component of a healthy life, he says. "Adding these different cycling infrastructures will really help to boost cycling as a means of transportation, city-wide. It has been proven that increased cycling amongst residents provides economic and environmental benefits for that city and we're sure Atlanta will have nothing but a positive experience with this new system."
Linus Bike is a California-based bicycle manufacturer that specializes in creating vintage style city bikes and commuter bikes. Not simply a bicycle company, Linus Bike sells a complete line of accessories for the environmentally conscious and for those who have a fondness for European style bicycles and the great tradition of European cycling.