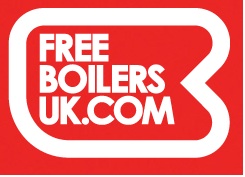 (PRWEB UK) 12 July 2013
Heatcraft, the Northwest's leading heating and plumbing installation company, has launched its new website: http://www.freeboilersuk.com, offering zero cost replacement boilers for people who qualify to receive them under the Government's latest grant initiative.
The website which went live in June 2013 has all the details of the scheme.
The Government has set targets to help lower income and vulnerable households have a warmer home. To help achieve this target, they want to replace broken boilers under the scheme. Heatcraft have stepped up to this challenge and are an approved Government supplier and installer under the scheme.
It is estimated that there are over two million households across the UK who could be eligible for a free replacement boiler.
If you have a broken boiler and you are currently receiving State Pension Credit or Child Tax credit (with an income of less than £15,860), then you will automatically qualify for replacement under the scheme, including all materials and fitting.
There are other ways in which you can qualify for a no cost boiler under this scheme, and all the details are fully listed on the freeboilersuk.com website.
"The website is aimed at people in the UK who have a broken boiler and who qualify for that boiler to be replaced under the Government's scheme," Mick Joyce explained.
About Heatcraft
Heatcraft was formed in 2001 and is based in Manchester, UK.
The privately owned business was founded by Mick Joyce and has grown rapidly to become the Northwest's leading heating and plumbing installation company.
For further information, visit http://www.freeboilersuk.com