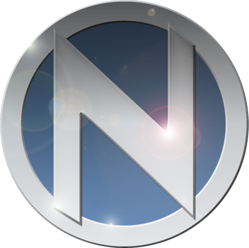 (PRWEB UK) 12 July 2013
The personalised registration 61 TT will go up for bidding in the DVLA auction in late July.
While it could be of interest to owners of an Audi TT, the number plate will likely be noticed for looking like the potentially offensive word "Git"/"Gitt".
DVLA have a history of restricting offensive registrations from sale and have even been known to remove already existing number plates from their vehicles.
'We try to identify combinations that may cause offence,' a DVLA spokesperson explained recently for an article in the Sunday Times.
'Having considered the appropriateness of these registration numbers, we have withdrawn them as they could cause offence of embarrassment on the grounds of political or racial sensitivities or are in poor taste.'
Last year DVLA removed the WA11 KER number plate from an auction line-up due to it potentially being represented as a rude word other than "Walker".
Despite this, the Chairman of National Numbers, Eric Craggs, believes the DVLA will likely let this one go through.
'The DVLA put their propriety committee in place to stop people using registrations that will be offensive to others. This being swear words, racial or sexual slurs, or just about anything vulgar.
'I think 61 TT is not in much danger of falling into that category because the word it looks like is more of a fun word used by friends as a bit of banter.
'However, it is the DVLA's decision. It depends what the committee makes of it.'
Despite the registration being close to the knuckle, the similar looking 61 T was sold in a DVLA auction last year without any problems for a figure of £14,000 before fees.
DVLA auctions allows the public to bid on previously unreleased number plates, including dateless plates and those spelling names and words.
ADE 1L (Adeil), CA12 ROL (Carrol), FRA 54R (Fraser) and SA11 EED (Saieed) will all be featured in the same auction at the end of July.
There will also likely be plenty of interest in other number plates, such as WO11 VES for Wolverhampton Wanderers fans, AST 6N for owners of the prestigious Aston Martin vehicles, and 24 HRS for those looking to advertise their 24 hour-a-day business.
National Numbers is a private number plate dealer with over 30 years experience in the personalised registration industry. As a company they have attended every auction, bidding on behalf of hundreds of customers. Their experienced and knowledgeable sales team will be able to help with any queries regarding a number plate.